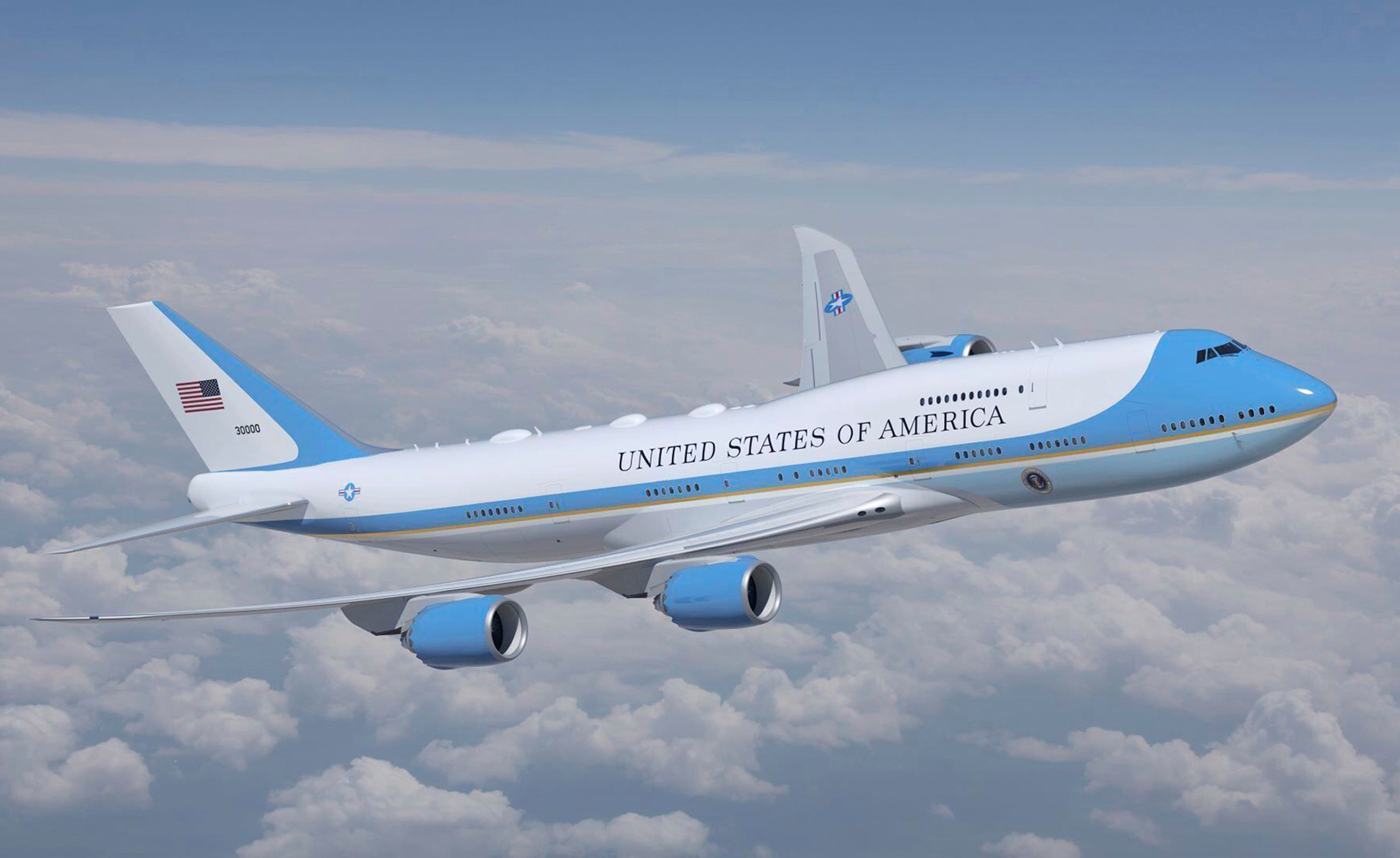 Check out what's clicking on FoxBusiness.com
President Joe Biden decided to stick with blue and white for the exterior color scheme of the next Air Force One aircraft, though the classic design will be slightly modernized.
The U.S. Air Force announced Friday evening that the new VC-25B aircraft, a modified 747-8i, will feature three primary differences: a slightly deeper and more modern tone of light blue, a darker blue on the engines matching the color in the cockpit area, and no polished metal section.
The polished metal section was scrapped because modern commercial aircraft skin alloys don't allow for it, the USAF said.
Boeing is replacing the aging VC-25A fleet that uses the Air Force One call sign when the POTUS is aboard with the VC-25B aircraft because of capability gaps, rising maintenance costs and "parts obsolescence."
BOEING'S AIR FORCE ONE, TANKER PROGRAMS DENT DEFENSE UNIT
This artist rendering provided by the U.S. Air Force shows the new livery design for the new Air Force One, selected by President Joe Biden. (U.S. Air Force)
Biden's color choice follows a June 2022 decision to do away with the red-white-and-blue design proposed by President Donald Trump in 2018 after an Air Force review suggested the darker colors would increase costs and delay delivery.
In Trump's patriotic design, the top half of the plane would have been white and the bottom of the plane would have been dark blue, including the belly. A dark red streak would have run from the cockpit to the tail.
The USAF also determined the dark blue Trump wanted "would require additional Federal Aviation Administration qualification testing for several commercial components due to the added heat in certain environments" following a thermal study.
BOEING MOVING HEADQUARTERS TO WASHINGTON, DC, AREA FROM CHICAGO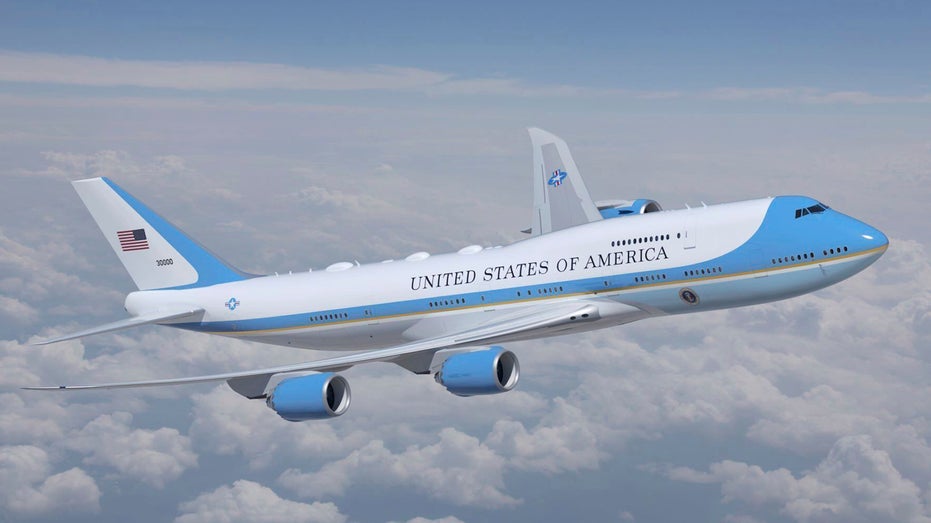 President Biden is sticking with a blue-and-white color scheme for the exterior of the new version of Air Force One.  (U.S. Air Force)
According to Boeing, the Air Force One's classic blue-and-white color scheme has been displayed since 1962 when President John F. Kennedy was in office.
Other modifications to the aircraft will include electrical power upgrades, a medical facility and a self-defense system, the Air Force said.
The first aircraft is expected to be delivered in 2027 while the second is projected for 2028.
Onboard lights flash red as Air Force One, with President Joe Biden aboard, takes off from Andrews Air Force Base, Md., Friday, March 10, 2023. Biden is spending the weekend at his home in Delaware.  (AP Photo/Cliff Owen)
CLICK HERE TO READ MORE ON FOX BUSINESS
The current generation of presidential planes debuted in 1990 under President George H.W. Bush and have carried all presidents elected to office since then.