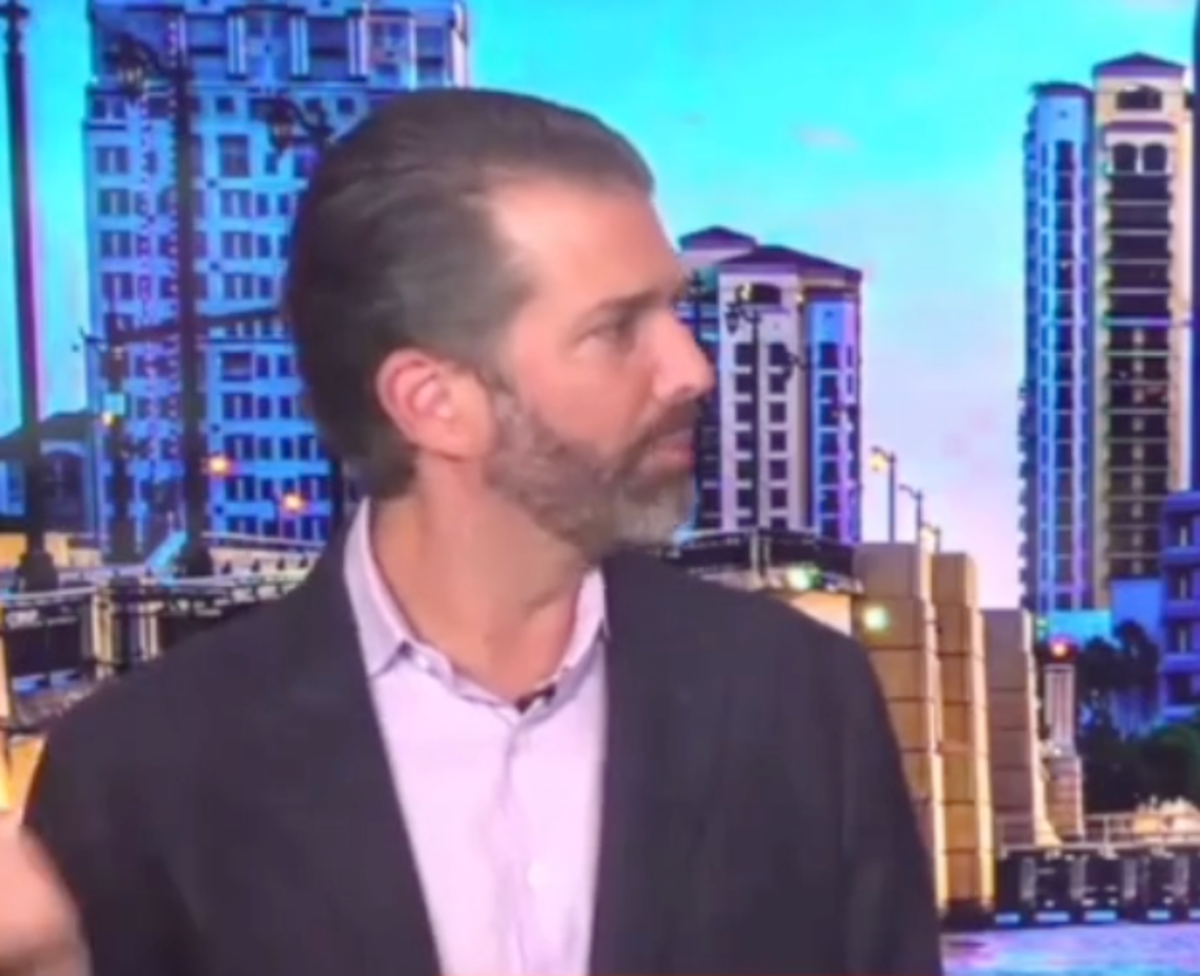 Sign up for the daily Inside Washington email for exclusive US coverage and analysis sent to your inbox
Get our free Inside Washington email
Donald Trump Jr has hit out at suggestions that he uses drugs, attacking Hunter Biden and claiming people mistake his passion for evidence of substance use.
Mr Trump made his comments on the Triggered podcast, where he appeared in conversation with the former chief of staff to the to the Acting Secretary of Defense, Kash Patel.
"I got thrown into politics in my late 30s and all of the sudden it's like, 'Hey, I just actually believe this stuff,'" Mr Trump said. "I will more than happily fight for it. There's a consequence to that, I will say. It'd have been a lot easier to shut the hell up and be a real estate developer from New York and not get into that. But I actually do believe in this stuff, I want to leave my kids a country they will recognise. So it's so important to be in that fight."
Mr Trump then described what his political engagement has cost him. He also made a slew of unsubstantiated allegations about Hunter Biden, who has been a target of scrutiny in conservative media since before his father was elected president.
"I look at what they called me: a traitor," Mr Trump said. "Adam Schiff wanted to try me for treason, a crime punishable by death, but Hunter Biden can take a billion from China, work for Ukraine oligarchs, work for Russian oligarchs, money launder, be paid in diamonds off the books, not declare anything in taxes, drop guns in dumpsters across from high schools, and it's like, 'He's an upstanding human being. And then I give an impassioned speech, and it's 'Don Jr is on coke.'"
Mr Trump has made a name for himself politically as an outspoken supporter of his father, the twice-impeached former President Donald Trump. He has a long history of spreading conspiracy theories and making hateful remarks about immigrants and refugees, and was reportedly an advocate of efforts to overturn the result of the 2020 presidential election that Mr Biden won.
The senior Mr Trump is in the midst of his third campaign for the White House, and on Tuesday got a new competitior for the Republican nomination — his former United Nations ambassador Nikki Haley, who in her announcement video argued that the country needs a "new generation of leadership."
Ms Haley is the first declared challenger to Mr Trump, though others — including Gov Ron DeSantis of Florida — are expected to follow with announcements of their own in the coming weeks and months.