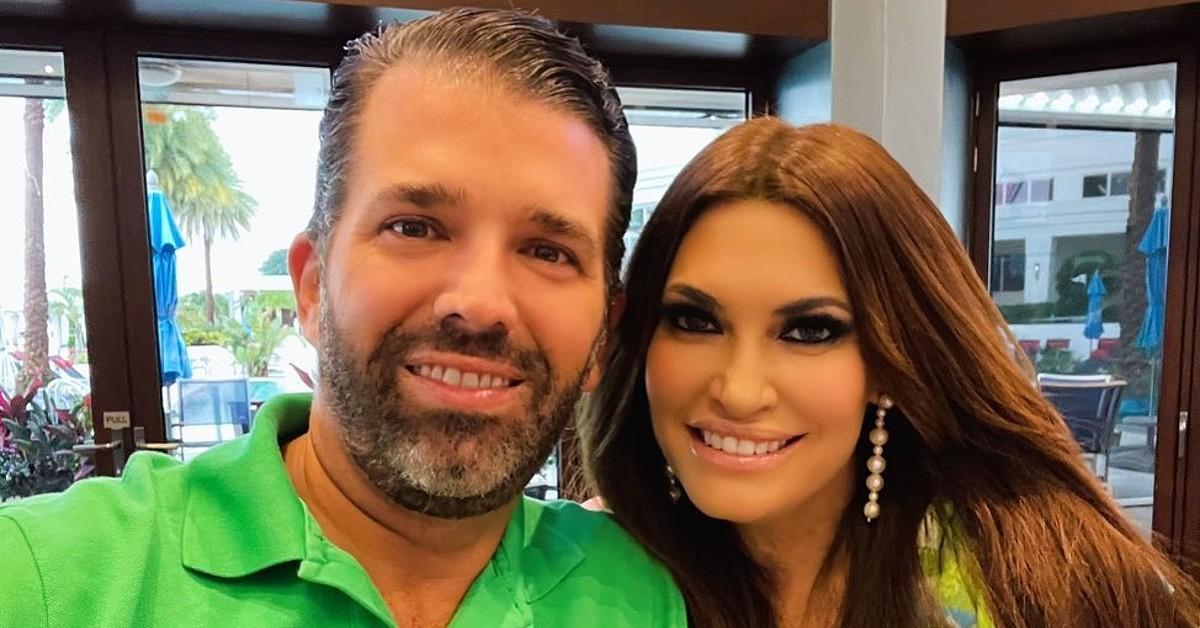 { setTimeout(initGTM, 3500); }); document.addEventListener("scroll", initGTMOnEvent); document.addEventListener("mousemove", initGTMOnEvent); document.addEventListener("touchstart", initGTMOnEvent); }, 1); (function(dataLayer) { function sendToGTM({ name, delta, id }) { dataLayer.push({ event: "web-vitals", event_category: "Web Vitals", event_action: name, event_value: Math.round(name === "CLS" ? delta * 1e3 : delta), event_label: id }); } addEventListener("DOMContentLoaded", function() { webVitals.getCLS(sendToGTM); webVitals.getFID(sendToGTM); webVitals.getLCP(sendToGTM); }); })(window.dataLayer); ]]>Donald Trump Jr. Trolled For Not Posting Kimberly On Valentine's Day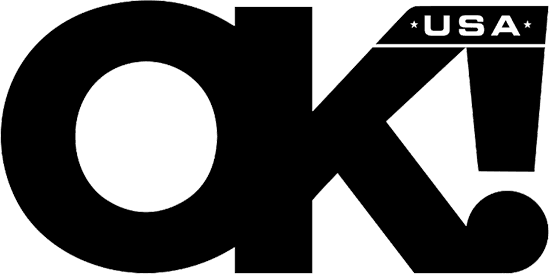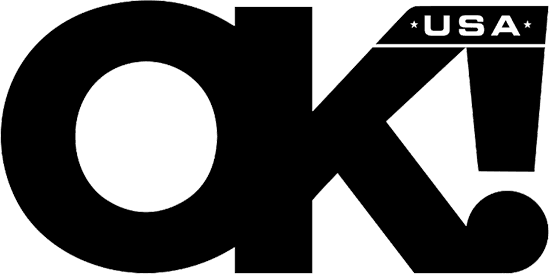 NEWS
Source: @kimberlyguilfoyle/instagram
Feb. 15 2023, Published 8:00 p.m. ET
Called out! While Kimberly Guilfoyle couldn't help but gush over her fiancé, Donald Trump Jr., on Valentine's Day, he couldn't do the same for her — something fans were quick to call out.
"Valentine's Day with my honey! ️🤗 @donaldjtrumpjr," the TV host, 53, captioned a photo of herself wearing a tight pink dress, while the political guru, 45, sported a pink shirt and tie with blue pants and a matching jacket on Tuesday, February 14.
Article continues below advertisement
Source: @kimberlyguilfoyle/instagram
Trump Jr. only reposted a photo collage Guilfoyle put on her Instagram Story, but he failed to made a grid post for the occasion. Meanwhile, he posted a few other memes where he made fun of Dr. Anthony Fauci and President Joe Biden.
"Why doesn't he post pictures of you on his page?" one person asked, while another said, "No love on his page. Sad for you!"
Article continues below advertisement
A third person fumed, "These two deserve each other. They're like 2 rotten apples off the the same tree."
However, others loved the photograph. One person said, "Gorgeous couple ️," while a second user shared, "Happy Valentines Day you lovebirds! ."
As OK! previously reported, the pair, who got engaged in 2020, love being together, as they recently cozied up at a charity event.
"Amazing time last week at yet another incredible event by @curetivityfoundation raising money for pediatric cancer! 🤍 #curetivity #stjudes To get involved or donate, please visit www.curetivity.com," Guilfoyle wrote of the event.
MORE ON:
Donald Trump Jr.
Article continues below advertisement
The Fox News alum previously shared what makes the two click.
"Don and I knew each other for years but when we went on one date years later that was it. Sparks. In fact, we have been together from that night on, happily ever after! Just simply, Don and I are a perfect match," she confessed.
Source: @kimberlyguilfoyle/instagram
Article continues below advertisement
Never miss a story — sign up for the OK! newsletter to stay up-to-date on the best of what OK! has to offer. It's gossip too good to wait for!
"Don loves that I am traditional and yet fiercely independent. We are partners in this incredible journey they call life, and I totally love it!" she said. "We are similar in many ways and beautifully complement one another in other ways, a true yin and yang. We share the same inner passion and fighting spirit."
Want OK! each day? Sign up here!
{var d=document.getElementById("fk-jeeng-form");d.addEventListener("submit",m,!1);async function m(s){s.preventDefault();let n=document.getElementById("fk-jeeng-email").value;console.log("EMAIL: ",n);try{if(!n)throw new Error("email in required");let e=new Headers;e.append("Content-Type","application/json");let i="https://customer-api.jeeng.com/subscriber/public",t="production",a=localStorage.getItem("jeengUserId-"+t),c={domain_uuid:window.jeengConfig[t].domain_uuid,subscriber_value:n,subscriber_metadata:{version:"1.0.0″,variant:"1.0.0″,origin:"domain_user_acquisition",user_uid:a}},u={method:"POST",headers:e,body:JSON.stringify(c)},l=await(await fetch(i,u)).json(),o="jeengSubscriberUuidChannel-"+t,r=JSON.parse(localStorage.getItem(o))||[];r.push({subscriber_md5:l.data.value_md5,channel_type:"email"}),localStorage.setItem(o,JSON.stringify(r)),document.getElementById("fk-jeeng-email").value="Subscription Confirmed!"}catch(e){document.getElementById("fk-jeeng-email").value="Unknown Error",console.error("error",e)}return!1}})(); ]]> { var __create = Object.create; var __defProp = Object.defineProperty; var __getOwnPropDesc = Object.getOwnPropertyDescriptor; var __getOwnPropNames = Object.getOwnPropertyNames; var __getProtoOf = Object.getPrototypeOf; var __hasOwnProp = Object.prototype.hasOwnProperty; var __markAsModule = (target) => __defProp(target, "__esModule", { value: true }); var __commonJS = (cb, mod) => function __require() { return mod || (0, cb[__getOwnPropNames(cb)[0]])((mod = { exports: {} }).exports, mod), mod.exports; }; var __reExport = (target, module, copyDefault, desc) => { if (module && typeof module === "object" || typeof module === "function") { for (let key of __getOwnPropNames(module)) if (!__hasOwnProp.call(target, key) && (copyDefault || key !== "default")) __defProp(target, key, { get: () => module[key], enumerable: !(desc = __getOwnPropDesc(module, key)) || desc.enumerable }); } return target; }; var __toESM = (module, isNodeMode) => { return __reExport(__markAsModule(__defProp(module != null ? __create(__getProtoOf(module)) : {}, "default", !isNodeMode && module && module.__esModule ? { get: () => module.default, enumerable: true } : { value: module, enumerable: true })), module); }; // external-global-plugin:deps var require_deps = __commonJS({ "external-global-plugin:deps"(exports, module) { module.exports = global_script_deps; } }); // browser_scripts/image_loader.js var import_deps = __toESM(require_deps()); function ImageLoader() { var config = { rootMargin: "0px 0px 50% 0px", threshold: 0 }; this.observer = new IntersectionObserver(function(entries, self) { entries.forEach((entry) => { if (entry.isIntersecting) { this.loadAfter(entry.target); self.unobserve(entry.target); } }); }.bind(this), config); document.querySelectorAll("img[" + import_deps.DOMConfig.image + "]").forEach((el) => { this.observer.observe(el); }); this.loadAfter = function(target) { function copyAttr(from, to) { const val = target.getAttribute(from); if (val) { target.setAttribute(to, val); } } copyAttr(import_deps.DOMConfig.imageSizes, "sizes"); copyAttr(import_deps.DOMConfig.imageSet, "srcset"); copyAttr(import_deps.DOMConfig.image, "src"); target.onload = function() { target.removeAttribute(import_deps.DOMConfig.image); target.removeAttribute(import_deps.DOMConfig.imageSet); target.removeAttribute(import_deps.DOMConfig.imageSizes); }; }; } new ImageLoader(); })(); //# sourceMappingURL=image_loader.js.map ]]> { var __create = Object.create; var __defProp = Object.defineProperty; var __getOwnPropDesc = Object.getOwnPropertyDescriptor; var __getOwnPropNames = Object.getOwnPropertyNames; var __getProtoOf = Object.getPrototypeOf; var __hasOwnProp = Object.prototype.hasOwnProperty; var __markAsModule = (target) => __defProp(target, "__esModule", { value: true }); var __commonJS = (cb, mod) => function __require() { return mod || (0, cb[__getOwnPropNames(cb)[0]])((mod = { exports: {} }).exports, mod), mod.exports; }; var __reExport = (target, module, copyDefault, desc) => { if (module && typeof module === "object" || typeof module === "function") { for (let key of __getOwnPropNames(module)) if (!__hasOwnProp.call(target, key) && (copyDefault || key !== "default")) __defProp(target, key, { get: () => module[key], enumerable: !(desc = __getOwnPropDesc(module, key)) || desc.enumerable }); } return target; }; var __toESM = (module, isNodeMode) => { return __reExport(__markAsModule(__defProp(module != null ? __create(__getProtoOf(module)) : {}, "default", !isNodeMode && module && module.__esModule ? { get: () => module.default, enumerable: true } : { value: module, enumerable: true })), module); }; // external-global-plugin:deps var require_deps = __commonJS({ "external-global-plugin:deps"(exports, module) { module.exports = global_script_deps; } }); // browser_scripts/embed_loader.js var import_deps = __toESM(require_deps()); // browser_scripts/jw_loader.js function initPlayer(adUrls, playerId) { const jw = playerId ? document.querySelector(`#${playerId}`) : document.querySelector("[data-jw-player]"); if (jw) { const { jwSponsored, jwPlaylist, jwAdscheduleid, jwSeoMeta } = jw.dataset; const jwOptions = { mute: true, aspectratio: "16:9", playlist: jwPlaylist, generateSEOMetadata: Boolean(jwSeoMeta) }; if (adUrls) { let schedule = []; if (adUrls.preroll) { schedule.push({ offset: "pre", tag: adUrls.preroll, type: "linear" }); } if (adUrls.midroll) { schedule.push({ offset: 20, tag: adUrls.midroll, type: "nonlinear" }); } jwOptions.advertising = { client: "googima", adscheduleid: jwAdscheduleid, "admessage": "This video will resume in xx seconds", "cuetext": "Advertisement", "outstream": false, "preloadAds": false, "rules": { "startOnSeek": "pre", "timeBetweenAds": 0 }, autoplayadsmuted: true, schedule, "skipmessage": "Skip ad in xx seconds", "vpaidcontrols": false, "vpaidmode": "insecure" }; } if (jwSponsored) { jwOptions.advertising = {}; } jwplayer(jw.id).setup(jwOptions); } } function deferredJwPlayer() { const currentUrl = new URL(window.location.href); if (currentUrl.searchParams.get("preview")) { const script = document.querySelector("#jwp-script"); if (script) { script.addEventListener("load", () => { initPlayer(); }); } } else { window.addEventListener("bidsFetched", ({ detail }) => { initPlayer(detail.videoUrls); }, { once: true }); } } deferredJwPlayer(); // browser_scripts/embed_loader.js function EmbedLoader() { var config = { rootMargin: "0px 0px 200% 0px", threshold: 0 }; this.observer = new IntersectionObserver(function(entries, self) { entries.forEach((entry) => { if (entry.isIntersecting) { this.loadAfter(entry.target); self.unobserve(entry.target); } }); }.bind(this), config); window.addEventListener("load", (event) => { setTimeout(() => { document.getElementById(import_deps.DOMConfig.container).querySelectorAll("*[" + import_deps.DOMConfig.embed + "]").forEach((el) => { this.observer.observe(el); }); }, 1e3); }); this.loadScript = function(script) { return new Promise(function(resolve, reject) { script.addEventListener("load", function() { resolve(script); }); script.addEventListener("error", function() { reject(script); }); }); }; this.loadAfter = function(target) { var template = target.querySelectorAll("template")[0]; if (!template) { return; } var section = document.createElement("div"); section.innerHTML = template.innerHTML; target.prepend(section); var mimetype = target.getAttribute(import_deps.DOMConfig.mimetype); let script; setTimeout(() => { if (mimetype === "twitter/tweet" || section.innerHTML.includes('class="twitter-tweet"')) { if (window.twttr) { window.twttr.widgets.load(section); } else { script = document.createElement("script"); script.setAttribute("src", "https://platform.twitter.com/widgets.js"); script.onload = function() { window.twttr.widgets.load(section); }; document.head.appendChild(script); } } else if (mimetype === "instagram/png") { if (window.instgrm) { window.instgrm.Embeds.process(); } else { script = document.createElement("script"); script.setAttribute("src", "//www.instagram.com/embed.js"); script.onload = function() { window.instgrm.Embeds.process(); }; document.head.appendChild(script); } } else if (mimetype === "jwplayer/video") { const player = target.querySelector("[data-jw-player]"); initPlayer(void 0, player.id); } else { var scripts = section.getElementsByTagName("script") || []; var cloneScript = function(script2) { var clone = document.createElement("script"); for (var i2 = 0; i2 { for (let entry of entries) { if (entry.target.style.height === "100%" || entry.target.style.width === "100%") { setTimeout(() => { entry.target.style.width = ""; entry.target.style.width = "100%"; entry.target.style.minHeight = ""; entry.target.style.minHeight = "600px"; }, 1e3); } } }); clone.addEventListener("load", function() { setTimeout(() => { rerenderer.observe(section.getElementsByTagName("iframe")[0]); }, 1e3); }); } return clone; }; let lastScript; for (var i = 0; i { console.log(oldScript); const newScript = cloneScript(oldScript); oldScript.parentNode.replaceChild(newScript, oldScript); return this.loadScript(newScript); }); } } if (scripts.length !== 0) { window.instgrm && window.instgrm.Embeds.process(); } } }, 0); }; } new EmbedLoader(); })(); //# sourceMappingURL=embed_loader.js.map ]]> { var __create = Object.create; var __defProp = Object.defineProperty; var __getOwnPropDesc = Object.getOwnPropertyDescriptor; var __getOwnPropNames = Object.getOwnPropertyNames; var __getProtoOf = Object.getPrototypeOf; var __hasOwnProp = Object.prototype.hasOwnProperty; var __markAsModule = (target) => __defProp(target, "__esModule", { value: true }); var __commonJS = (cb, mod) => function __require() { return mod || (0, cb[__getOwnPropNames(cb)[0]])((mod = { exports: {} }).exports, mod), mod.exports; }; var __reExport = (target, module, copyDefault, desc) => { if (module && typeof module === "object" || typeof module === "function") { for (let key of __getOwnPropNames(module)) if (!__hasOwnProp.call(target, key) && (copyDefault || key !== "default")) __defProp(target, key, { get: () => module[key], enumerable: !(desc = __getOwnPropDesc(module, key)) || desc.enumerable }); } return target; }; var __toESM = (module, isNodeMode) => { return __reExport(__markAsModule(__defProp(module != null ? __create(__getProtoOf(module)) : {}, "default", !isNodeMode && module && module.__esModule ? { get: () => module.default, enumerable: true } : { value: module, enumerable: true })), module); }; // external-global-plugin:deps var require_deps = __commonJS({ "external-global-plugin:deps"(exports, module) { module.exports = global_script_deps; } }); // browser_scripts/milestone_tracker.js var import_deps = __toESM(require_deps()); function MilestoneTracker() { var config = { rootMargin: "0px 0px 0px 0px", threshold: 0 }; this.observer = new IntersectionObserver(function(entries, self) { entries.forEach((entry) => { if (entry.isIntersecting) { this.sendEvents(parseInt(entry.target.getAttribute(import_deps.DOMConfig.analyticsKey))); self.unobserve(entry.target); } }); }.bind(this), config); document.querySelectorAll("*[" + import_deps.DOMConfig.analyticsKey + "]").forEach((el) => { this.observer.observe(el); }); this.sendEvents = function(percent) { if (typeof kwa !== "undefined") { kwa("setCustomUrl", window.location.href + "#" + percent); kwa("sendPageView"); } switch (percent) { case 25: if (typeof fbq !== "undefined") { fbq("trackCustom", "viewPercentage_25"); } break; case 50: if (typeof fbq !== "undefined") { fbq("trackCustom", "viewPercentage_50"); } if (typeof snaptr !== "undefined") { snaptr("track", "PURCHASE"); } if (typeof rdt !== "undefined") { rdt("track", "Purchase"); } break; case 75: if (typeof fbq !== "undefined") { fbq("trackCustom", "viewPercentage_75"); } if (typeof gtag !== "undefined") { gtag("event", "conversion", { "send_to": "AW-779807651/SiHdCJ6W5tABEKPX6_MC" }); } break; case 100: if (typeof fbq !== "undefined") { fbq("trackCustom", "adView_4"); fbq("trackCustom", "viewPercentage_100"); } if (typeof twq !== "undefined") { twq("track", "Purchase"); } if (typeof gtag !== "undefined") { gtag("event", "conversion", { "send_to": "AW-779807651/UDmvCJmR9NABEKPX6_MC" }); } break; default: break; } }; } new MilestoneTracker(); })(); //# sourceMappingURL=milestone_tracker.js.map ]]> { // browser_scripts/recirculation_tracker.js function trackArticleClicks(articles) { articles.forEach((article) => { article.addEventListener("click", () => { window.dataLayer.push({ event: "articleClick", recirculationCategory: article.dataset.category || "recirculation" }); }); }); } function recirculationTracker() { const articles = document.querySelectorAll("[data-article]"); trackArticleClicks(articles); } recirculationTracker(); })(); //# sourceMappingURL=recirculation_tracker.js.map ]]> { var __create = Object.create; var __defProp = Object.defineProperty; var __getOwnPropDesc = Object.getOwnPropertyDescriptor; var __getOwnPropNames = Object.getOwnPropertyNames; var __getProtoOf = Object.getPrototypeOf; var __hasOwnProp = Object.prototype.hasOwnProperty; var __markAsModule = (target) => __defProp(target, "__esModule", { value: true }); var __commonJS = (cb, mod) => function __require() { return mod || (0, cb[__getOwnPropNames(cb)[0]])((mod = { exports: {} }).exports, mod), mod.exports; }; var __reExport = (target, module, copyDefault, desc) => { if (module && typeof module === "object" || typeof module === "function") { for (let key of __getOwnPropNames(module)) if (!__hasOwnProp.call(target, key) && (copyDefault || key !== "default")) __defProp(target, key, { get: () => module[key], enumerable: !(desc = __getOwnPropDesc(module, key)) || desc.enumerable }); } return target; }; var __toESM = (module, isNodeMode) => { return __reExport(__markAsModule(__defProp(module != null ? __create(__getProtoOf(module)) : {}, "default", !isNodeMode && module && module.__esModule ? { get: () => module.default, enumerable: true } : { value: module, enumerable: true })), module); }; // external-global-plugin:deps var require_deps = __commonJS({ "external-global-plugin:deps"(exports, module) { module.exports = global_script_deps; } }); // browser_scripts/more_from_loader.js var import_deps2 = __toESM(require_deps()); // browser_scripts/image_loader.js var import_deps = __toESM(require_deps()); function ImageLoader() { var config = { rootMargin: "0px 0px 50% 0px", threshold: 0 }; this.observer = new IntersectionObserver(function(entries, self) { entries.forEach((entry) => { if (entry.isIntersecting) { this.loadAfter(entry.target); self.unobserve(entry.target); } }); }.bind(this), config); document.querySelectorAll("img[" + import_deps.DOMConfig.image + "]").forEach((el) => { this.observer.observe(el); }); this.loadAfter = function(target) { function copyAttr(from, to) { const val = target.getAttribute(from); if (val) { target.setAttribute(to, val); } } copyAttr(import_deps.DOMConfig.imageSizes, "sizes"); copyAttr(import_deps.DOMConfig.imageSet, "srcset"); copyAttr(import_deps.DOMConfig.image, "src"); target.onload = function() { target.removeAttribute(import_deps.DOMConfig.image); target.removeAttribute(import_deps.DOMConfig.imageSet); target.removeAttribute(import_deps.DOMConfig.imageSizes); }; }; } new ImageLoader(); // browser_scripts/recirculation_tracker.js function trackArticleClicks(articles) { articles.forEach((article) => { article.addEventListener("click", () => { window.dataLayer.push({ event: "articleClick", recirculationCategory: article.dataset.category || "recirculation" }); }); }); } function recirculationTracker() { const articles = document.querySelectorAll("[data-article]"); trackArticleClicks(articles); } recirculationTracker(); // browser_scripts/more_from_loader.js async function loadMoreFromSection() { const config = { rootMargin: "0px 0px 50% 0px", threshold: 0 }; const moreFromContainer = document.querySelector(`#${import_deps2.DOMConfig.moreFrom}`); if (moreFromContainer) { const observer = new IntersectionObserver(function(entries, self) { entries.forEach(async (entry) => { if (entry.isIntersecting) { const { topic, category, doc } = moreFromContainer.dataset; const res = await fetch(`/recommendation/more-from?topicSlug=${topic}&categorySlug=${category}&docSlug=${doc}`); const html = await res.text(); moreFromContainer.innerHTML = html; new ImageLoader(); recirculationTracker(); self.unobserve(entry.target); } }); }.bind(this), config); observer.observe(moreFromContainer); } } loadMoreFromSection(); })(); //# sourceMappingURL=more_from_loader.js.map ]]> { // browser_scripts/modal_loader.js function modalLoader() { const cookieName = "signup_modal"; const url = new URL(window.location.href); const overlay = document.querySelector("[data-modal-overlay]"); const modal = document.querySelector("[data-modal]"); const showModal = () => { if (!document.cookie.includes(cookieName)) { overlay.classList.add("visible"); const maxAge = modal.dataset.maxAge || 604800; document.cookie = `${cookieName}=1; max-age=${maxAge}; path=/`; } }; if (url.searchParams.get("preview") === null && !document.cookie.includes(cookieName)) { const modalTrigger = document.querySelector("[data-modal-trigger]"); if (modal && overlay) { const closeModal = modal.querySelector("[data-close-modal]"); const submit = modal.querySelector("[data-submit]"); const thankYouTemplate = overlay.querySelector("[data-modal-thank-you]"); if (modal.dataset.triggerOnBlur === "true") { window.addEventListener("blur", showModal); } closeModal.addEventListener("click", () => { overlay.classList.remove("visible"); }); submit.addEventListener("click", async () => { const email = modal.querySelector("input").value; try { await fetch("/mailchimp", { method: "POST", headers: { "Content-Type": "application/json" }, body: JSON.stringify({ email }) }); if (gtag) { gtag("event", "emailsubmit"); } modal.innerHTML = thankYouTemplate.innerHTML; setTimeout(() => { overlay.classList.remove("visible"); }, 3e3); } catch (error) { setTimeout(() => { overlay.classList.remove("visible"); }, 3e3); } }); const config = { rootMargin: "0px 0px 50% 0px", threshold: 0 }; if (modalTrigger) { const observer = new IntersectionObserver(function(entries, self) { entries.forEach(async (entry) => { if (entry.isIntersecting) { showModal(); self.unobserve(entry.target); } }); }.bind(this), config); observer.observe(modalTrigger); } } } } modalLoader(); })(); //# sourceMappingURL=modal_loader.js.map ]]> { var __create = Object.create; var __defProp = Object.defineProperty; var __getOwnPropDesc = Object.getOwnPropertyDescriptor; var __getOwnPropNames = Object.getOwnPropertyNames; var __getProtoOf = Object.getPrototypeOf; var __hasOwnProp = Object.prototype.hasOwnProperty; var __markAsModule = (target) => __defProp(target, "__esModule", { value: true }); var __commonJS = (cb, mod) => function __require() { return mod || (0, cb[__getOwnPropNames(cb)[0]])((mod = { exports: {} }).exports, mod), mod.exports; }; var __reExport = (target, module, copyDefault, desc) => { if (module && typeof module === "object" || typeof module === "function") { for (let key of __getOwnPropNames(module)) if (!__hasOwnProp.call(target, key) && (copyDefault || key !== "default")) __defProp(target, key, { get: () => module[key], enumerable: !(desc = __getOwnPropDesc(module, key)) || desc.enumerable }); } return target; }; var __toESM = (module, isNodeMode) => { return __reExport(__markAsModule(__defProp(module != null ? __create(__getProtoOf(module)) : {}, "default", !isNodeMode && module && module.__esModule ? { get: () => module.default, enumerable: true } : { value: module, enumerable: true })), module); }; // external-global-plugin:deps var require_deps = __commonJS({ "external-global-plugin:deps"(exports, module) { module.exports = global_script_deps; } }); // browser_scripts/breaking_news_loader.js var import_deps = __toESM(require_deps()); // browser_scripts/recirculation_tracker.js function trackArticleClicks(articles) { articles.forEach((article) => { article.addEventListener("click", () => { window.dataLayer.push({ event: "articleClick", recirculationCategory: article.dataset.category || "recirculation" }); }); }); } function recirculationTracker() { const articles = document.querySelectorAll("[data-article]"); trackArticleClicks(articles); } recirculationTracker(); // browser_scripts/breaking_news_loader.js var requestAnimationFrame = window.requestAnimationFrame || window.mozRequestAnimationFrame || window.webkitRequestAnimationFrame || window.msRequestAnimationFrame; var cancelAnimationFrame = window.cancelAnimationFrame || window.mozCancelAnimationFrame; function debounce(func, wait, immediate) { var timeout; return function() { var context = this, args = arguments; var later = function() { timeout = null; if (!immediate) func.apply(context, args); }; var callNow = immediate && !timeout; clearTimeout(timeout); timeout = setTimeout(later, wait); if (callNow) func.apply(context, args); }; } async function loadBreakingNews() { const tickerContainer = document.querySelector(`#${import_deps.DOMConfig.newsTicker}`); let html = "; const res = await fetch(`/breaking-news`); const categoryDocs = await res.json(); for (const doc of categoryDocs) { html += `]]>${doc.title}`; } tickerContainer.innerHTML = html; let FRAME_ID; function startScrollAnimation() { const firstChild = tickerContainer.children[0]; const computedStyles = window.getComputedStyle(firstChild); let position = parseFloat(computedStyles["margin-left"]); position -= 1; firstChild.style.marginLeft = `${position}px`; if (position { firstChild.style.cssText = `margin-left: 0; transition: margin 1000ms;`; }, 0); setTimeout(() => { firstChild.style.cssText = `margin-left:0`; }, 1e3); } function scrollNext() { const firstChild = tickerContainer.children[0]; firstChild.style.cssText = `margin-left: -${firstChild.offsetWidth}px; transition: margin 2000ms;`; setTimeout(() => { firstChild.style.cssText = `margin: 0;`; tickerContainer.append(firstChild); }, 2e3); } const nextButton = document.getElementById("next"); const handleNextButtonClick = debounce(() => { cancelAnimationFrame(FRAME_ID); scrollNext(); setTimeout(startScrollAnimation, 2e3); }, 3e3, true); nextButton.addEventListener("click", handleNextButtonClick); const previousButton = document.getElementById("previous"); const handlePreviousButtonClick = debounce(() => { cancelAnimationFrame(FRAME_ID); scrollPrevious(); setTimeout(startScrollAnimation, 2e3); }, 3e3, true); previousButton.addEventListener("click", handlePreviousButtonClick); tickerContainer.addEventListener("mouseover", () => { if (FRAME_ID) { cancelAnimationFrame(FRAME_ID); } }); tickerContainer.addEventListener("mouseout", () => { startScrollAnimation(); }); const breakingNewsArticles = tickerContainer.querySelectorAll("[data-article]"); trackArticleClicks(breakingNewsArticles); startScrollAnimation(); } loadBreakingNews(); })(); //# sourceMappingURL=breaking_news_loader.js.map { // browser_scripts/outbrain_loader.js var outbrainLoader = () => { const config = { rootMargin: "0px 0px 100% 0px", threshold: 0 }; let callback = (entries, observer2) => { entries.forEach((entry) => { if (entry.isIntersecting) { const outbrainContainer = document.querySelector("[data-outbrain]"); if (outbrainContainer && !outbrainContainer.hasChildNodes()) { const script = document.createElement("script"); script.src = `https://widgets.outbrain.com/outbrain.js`; outbrainContainer.appendChild(script); } observer2.unobserve(entry.target); } }); }; let observer = new IntersectionObserver(callback, config); let target = document.querySelector(`[data-percent="75″]`); observer.observe(target); }; outbrainLoader(); })(); //# sourceMappingURL=outbrain_loader.js.map ]]> { // browser_scripts/insticator_loader.js var insticatorLoader = () => { const commentsContainer = document.querySelector("[data-insticator-comments-widget]"); const quizContainer = document.querySelector("[data-insticator-quiz-widget]"); if (commentsContainer) { Insticator.ad.loadAd("div-insticator-ad-cmt-1"); Insticator.load("su", commentsContainer.dataset.su); Insticator.load("comments"); Insticator.ad.loadAd("div-insticator-ad-cmt-3"); } if (quizContainer) { Insticator.ad.loadAd("div-insticator-ad-2"); Insticator.load("em", { id: quizContainer.dataset.id }); } }; insticatorLoader(); })(); //# sourceMappingURL=insticator_loader.js.map ]]> { // browser_scripts/published_time.js function updateTimeAgo() { var o = { second: 1e3, minute: 60 * 1e3, hour: 60 * 1e3 * 60, day: 24 * 60 * 1e3 * 60, week: 7 * 24 * 60 * 1e3 * 60, month: 30 * 24 * 60 * 1e3 * 60, year: 365 * 24 * 60 * 1e3 * 60 }; var timeAgo = function(nd, s) { var r = Math.round; var dir = " ago"; var pl = function(v, n) { return s === void 0 ? n + " " + v + (n > 1 ? "s" : "") + dir : n + v.substring(0, 1); }; var ts = Date.now() – new Date(nd).getTime(); var ii; if (ts < 0) { ts *= -1; dir = " from now"; } for (var i2 in o) { if (r(ts) < o[i2]) return pl(ii || "m", r(ts / (o[ii] || 1))); ii = i2; } return pl(i2, r(ts / o[i2])); }; var times = document.getElementsByTagName("time"); for (var i = 0; i { var __create = Object.create; var __defProp = Object.defineProperty; var __getOwnPropDesc = Object.getOwnPropertyDescriptor; var __getOwnPropNames = Object.getOwnPropertyNames; var __getProtoOf = Object.getPrototypeOf; var __hasOwnProp = Object.prototype.hasOwnProperty; var __markAsModule = (target) => __defProp(target, "__esModule", { value: true }); var __commonJS = (cb, mod) => function __require() { return mod || (0, cb[__getOwnPropNames(cb)[0]])((mod = { exports: {} }).exports, mod), mod.exports; }; var __reExport = (target, module, copyDefault, desc) => { if (module && typeof module === "object" || typeof module === "function") { for (let key of __getOwnPropNames(module)) if (!__hasOwnProp.call(target, key) && (copyDefault || key !== "default")) __defProp(target, key, { get: () => module[key], enumerable: !(desc = __getOwnPropDesc(module, key)) || desc.enumerable }); } return target; }; var __toESM = (module, isNodeMode) => { return __reExport(__markAsModule(__defProp(module != null ? __create(__getProtoOf(module)) : {}, "default", !isNodeMode && module && module.__esModule ? { get: () => module.default, enumerable: true } : { value: module, enumerable: true })), module); }; // external-global-plugin:deps var require_deps = __commonJS({ "external-global-plugin:deps"(exports, module) { module.exports = global_script_deps; } }); // browser_scripts/service_worker.js var import_deps = __toESM(require_deps()); function registerServiceWorker() { if ("serviceWorker" in navigator) { window.addEventListener("load", function() { navigator.serviceWorker.register("/serviceworker.js").catch((error) => { console.log("Service Worker", error); }); const { workers } = import_deps.service_worker; if (workers) { workers.forEach((s) => { navigator.serviceWorker.register(s).catch((error) => { console.log("Service Worker", error); }); }); } }); } } registerServiceWorker(); })(); //# sourceMappingURL=service_worker.js.map ]]> { // browser_scripts/images.js function lazyLoadImages() { setTimeout(function() { [].forEach.call(document.querySelectorAll("img[data-src]"), function(img) { img.setAttribute("src", img.getAttribute("data-src")); img.onload = function() { img.removeAttribute("data-src"); }; }); }, 2e3); } lazyLoadImages(); })(); //# sourceMappingURL=images.js.map ]]>{var{DOMConfig:l}=deps,p=(o,e)=>{o.style.display==="none"||o.dataset.displayedAd||(window.pbjs?(o.setAttribute("data-displayed-ad","true"),e.displayAd(o.id)):o.getAttribute("data-displayed-ad")||(o.setAttribute("data-displayed-ad","true"),googletag.cmd.push(function(){googletag.display(o.id)})))};function c(o){try{var e={rootMargin:"0px 0px 60% 0px",threshold:0};document.querySelectorAll("*["+l.immediatelyLoadAd+"=true]").forEach(n=>{document.getElementById(n.id).getClientRects().length{a.isIntersecting&&(p(a.target,o),d.unobserve(a.target))})},e);document.querySelectorAll("*["+l.ad+"]").forEach(n=>{i.observe(n)})}catch(t){console.log(t)}}window.NodeList&&!NodeList.prototype.forEach&&(NodeList.prototype.forEach=function(o,e){e=e||window;for(var t=0;t{s.id=s.id+"__"+i,i++}),this.focused=!0,window.addEventListener("blur",()=>{this.focused=!1},!1),window.addEventListener("focus",()=>{this.focused=!0},!1),window.addEventListener("visibilitychange",()=>{this.focused=!document.hidden},!1),this.adUnits=Object.keys(this.adConfig.ads).reduce((s,n)=>{let d=this.adConfig.ads[n];return d.targeting=this.getTargeting(),s[n]=d,s},{}),window.googletag=window.googletag||{},window.googletag.cmd=window.googletag?.cmd||[],window.googletag.cmd.push(function(){this.googletag.pubads().enableSingleRequest(),this.googletag.pubads().disableInitialLoad(),this.googletag.enableServices()}),window.pbjs=window.pbjs||{},window.pbjs.que=window.pbjs?.que||[],this.registerPrebidAdUnits(),setTimeout(this.fetchPrebidConfig,1)}setConfig(e=Function()){window.pbjs.que.push(()=>{let t=this.prebidConfig();e(window.pbjs,t),window.pbjs.setConfig(t)})}displayAd(e){let[t]=e.split("__"),i={…this.adUnits[t]};!i||(i.divId=e,this.defineGptSlot(i),this.requestStack.push(i),this.sraPeek()?this.isSraStackFull()&&this.requestBids([this.requestStack.pop(),this.requestStack.pop()]):this.requestBids([this.requestStack.pop()]))}requestBids(e){if(!this.focused){setTimeout(()=>{this.requestBids(e)},1e3);return}this.queueRefreshAds(e),setTimeout(()=>window.googletag.cmd.push(async()=>{let t=e.map(s=>s.adUnitPath),i=e.map(s=>s.slot);if(e.forEach(s=>window.googletag.display(s.divId)),typeof window.apstag>"u")await this.prebidRequestBids(t,(s,n,d)=>{window.pbjs.setTargetingForGPTAsync(t),window.googletag.pubads().refresh(i),this.dispatchCustomEvent()});else{let s=e.map(n=>({slotID:n.divId,slotName:n.adUnitPath,sizes:n.slotSizes}));await Promise.all([this.prebidRequestBids(t,(n,d,a)=>{this.dispatchCustomEvent("amazon")}),this.amazonRequestBids(s)]),window.apstag.setDisplayBids(s.map(n=>n.slotID)),window.pbjs.setTargetingForGPTAsync(t),window.googletag.pubads().refresh(i)}}),1)}fetchPrebidConfig(){var e=document.createElement("script");e.async=!0,e.src="/prebid-config.js",document.head.appendChild(e)}getAdById(e){return this.adUnits[e]}getTargeting(){let e=new URL(document.location),t=e.pathname;t.at(-1)=="/"&&(t=t.slice(0,-1));let i=t.split("/"),n={url:i?.[i.length-1]?.substring(0,40)};for(let[d,a]of e.searchParams.entries())n[decodeURIComponent(d)]=decodeURIComponent(a);return n}defineGptSlot(e){window.googletag.cmd.push(async()=>{e.slot=window.googletag.defineSlot(e.adUnitPath,e.slotSizes,e.divId).addService(window.googletag.pubads());for(var t in e.targeting)e.slot.setTargeting(t,e.targeting[t])})}sraPeek(){return this.requestStack[this.requestStack.length-1].sra}isSraStackFull(){return this.requestStack.length==2}queueRefreshAds(e){let t=e.filter(i=>i.refresh&&this.refreshTime);t.length>0&&setTimeout(()=>{this.requestBids(t)},this.refreshTime)}dispatchCustomEvent(e="standard",t={}){window.dispatchEvent(new CustomEvent("bidsFetched",{detail:{type:e,…t}}))}prebidRequestBids(e,t){return new Promise((i,s)=>{window.pbjs.que.push(()=>{window.pbjs.requestBids({timeout:window.prebidTimeout||1e3,adUnitCodes:e,bidsBackHandler:(n,d,a)=>{t(n,d,a),i(n,d,a)}})})})}amazonRequestBids(e){return new Promise((t,i)=>{window.apstag.fetchBids({timeout:900,slots:e},s=>t(s))})}registerPrebidAdUnits(){window.pbjs.que.push(()=>{let e=[];for(let t in this.adUnits){let i=this.getAdById(t);i.adUnitPath&&i.slotSizes&&i.bids&&e.push({code:i.adUnitPath,mediaTypes:{banner:{sizes:i.slotSizes}},bids:i.bids})}window.pbjs.addAdUnits(e)})}prebidConfig(){if(this.adConfig.cpmAdjustments){window.pbjs.bidderSettings=window.pbjs.bidderSettings||{};for(var e in this.adConfig.cpmAdjustments)window.pbjs.bidderSettings[e]={storageAllowed:!0,bidCpmAdjustment:i=>i*(+this.adConfig.cpmAdjustments[e]||1)}}let t={consentManagement:{gdpr:{cmpApi:"iab",allowAuctionWithoutConsent:!1,timeout:3e3},usp:{timeout:100}},userSync:{userIds:[],filterSettings:{iframe:{bidders:"*",filter:"include"}}},priceGranularity:{buckets:this.adConfig.buckets?this.adConfig.buckets?.map(function(i){return i.precision=+i.precision||2,i.min=+i.min||0,i.max=+i.max||20,i.increment=+i.increment||.05,i}):[{precision:2,min:0,max:20,increment:.05}]},useBidCache:!0};return this.adConfig.unifiedId&&!this.adConfig.loadIdentityHub&&(t.userSync.syncDelay=this.adConfig.syncDelay||5e3,t.userSync.userIds.push({name:"unifiedId",params:{url:"//match.adsrvr.org/track/rid?ttd_pid="+this.adConfig.unifiedId+"&fmt=json"},storage:{type:"cookie",name:"pbjs-unifiedid",expires:60}})),this.adConfig.prebidSupplyChainId&&(t.schain={validation:"strict",config:{ver:"1.0″,complete:1,nodes:[{asi:"fabrik.com",sid:this.adConfig.prebidSupplyChainId,hp:1}]}},window.pbjs.setBidderConfig({bidders:["kargo"],config:{schain:{config:{ver:"1.0″,complete:1,nodes:[]}}}})),t}};function g(o,e){try{o.googletag=o.googletag||{cmd:[]};var t,i;googletag.cmd.push(function(){t=googletag.defineOutOfPageSlot(e,googletag.enums.OutOfPageFormat.INTERSTITIAL),t&&(t.addService(googletag.pubads()),googletag.pubads().addEventListener("slotOnload",function(s){t===s.slot&&console.log("interstitialSlot CALLED")})),i=googletag.defineSlot(e,[1,1],"static-interstitial").addService(googletag.pubads()),googletag.pubads().enableSingleRequest(),googletag.enableServices(),googletag.display(i)})}catch(s){console.log("INTERSTITIAL ERROR: ",s)}}var{adConfig:f,interstitialPath:m,prebidSupplyChainId:b}=deps,u=class{constructor({adConfig:e,interstitialPath:t=null,loadIdentityHub:i,prebidSupplyChainId:s}){e.loadIdentityHub=i,s&&(e.prebidSupplyChainId=s),this.adConfig=e,this.gpt(),t&&(this.interstitial(t),g(window,t));let n=this.configurePrebid();this.loadAds(n)}gpt(){var e=document.createElement("script");e.src="https://securepubads.g.doubleclick.net/tag/js/gpt.js",e.async=!0,document.body.append(e)}interstitial(e){g(window,e)}configurePrebid(){let e=new r(f);return e.setConfig(),e}loadAds(e){c(e)}};window.fabrikAdInit=({loadIdentityHub:o=!1})=>{new u({adConfig:f,interstitialPath:m,loadIdentityHub:o,prebidSupplyChainId:b})};})(); ]]>{var{consentWithAds:m,shouldImmediatelyConsent:p}=deps;function o(a){let n=m||a?.consentWithAds;function e(){!n||window.fabrikAdInit(a)}function d(){window.admiral=window.admiral||function(){(admiral.q=admiral.q||[]).push(arguments)},window.admiral("after","cmp.loaded",t=>{t.tcData.gdprApplies&&!t.consentKnown?window.admiral("after","cmp.updated",e):e()})}document.readyState!=="loading"?d():window.addEventListener("DOMContentLoaded",t=>{d()})}p&&o({loadIdentityHub:!1});var{consentWithAds:w}=deps,v=()=>{var a={},n=n||{};n.que=n.que||[];var e=e||{};e.cmd=e.cmd||[];var d=!1;a.jsLoaded=function(){t()};var t=function(){d||(d=!0,o({loadIdentityHub:!0,consentWithAds:w}))};setTimeout(t,100);var s=window.location.href,u="//ads.pubmatic.com/AdServer/js/pwt/160382/3542″,c="";if(s.indexOf("pwtv=")>0){var f=/pwtv=(.*?)(&|$)/g,r=f.exec(s);r.length>=2&&r[1].length>0&&(c="/"+r[1])}var i=document.createElement("script");i.async=!0,i.type="text/javascript",i.src=u+c+"/pwt.js";var l=document.getElementsByTagName("script")[0];l.parentNode.insertBefore(i,l)};v();})(); ]]> { // browser_scripts/megamenu_loader.js var megaMenuLoader = () => { const megaMenus = document.querySelectorAll("[data-mega-menu]"); megaMenus.forEach((menu) => { menu.addEventListener("click", (e) => { if (e.target.dataset.megaMenuMain) { e.preventDefault(); } menu.querySelector("ul").classList.toggle("inactive"); menu.querySelector("ul").classList.toggle("active"); }); }); }; megaMenuLoader(); })(); //# sourceMappingURL=megamenu_loader.js.map ]]> { // browser_scripts/pages_toggler.js var megaMenuLoader = () => { const pagesToggleButton = document.querySelector("[data-pages-toggle-btn]"); if (pagesToggleButton) { pagesToggleButton.addEventListener("click", () => { const pagesSubMenu = document.querySelector("[data-pages-sub-menu]"); pagesSubMenu.classList.toggle("active"); }); } }; megaMenuLoader(); })(); //# sourceMappingURL=pages_toggler.js.map ]]>

Source