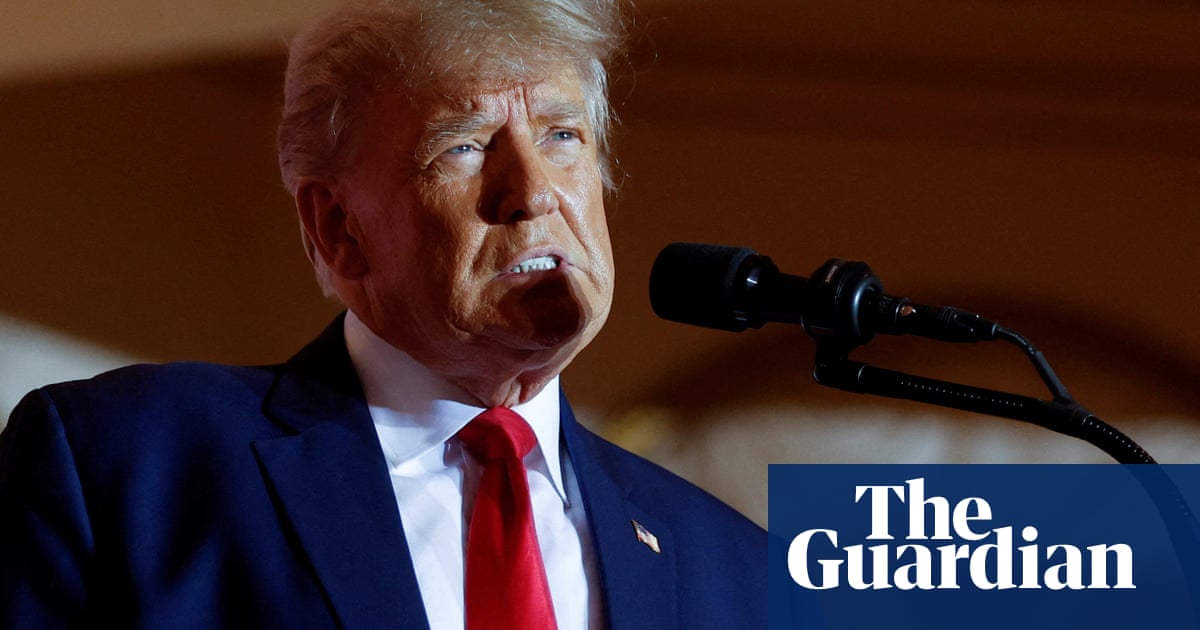 Donald Trump is "not above the law", the attorney general of New York state said on Tuesday, celebrating an appeals court ruling which said the former president must pay a $110,000 fine for refusing to comply with subpoenas in a fraud investigation of his company and financial affairs.
In a statement, Letitia James said: "Once again, the courts have ruled that Donald Trump is not above the law.
"For years, he tried to stall and thwart our lawful investigation into his financial dealings, but today's decision sends a clear message that there are consequences for abusing the legal system. We will not be bullied or dissuaded from pursuing justice."
James, a Democrat, began her investigation while Trump, a Republican, was president. Trump and three of his adult children – Donald Jr, Ivanka and Eric – were deposed.
Last month, released footage of Trump's deposition showed that he took the constitution's fifth amendment against self-incrimination more than 400 times.
Trump was fined for contempt in New York state court in April 2022. He appealed. A judge capped the fine at $110,000.
In September, James unveiled her wide-ranging civil lawsuit against the four Trumps, alleging false filings in order to enrich themselves and secure loans.
The lawsuit seeks to bar the former president and his three children from executive roles in New York and to stop the Trump Organization from acquiring commercial real estate or receiving loans from state-based entities for five years.
Trump denies wrongdoing. In November he counter-sued, claiming a "relentless, pernicious, public, and unapologetic crusade" which would cause "great harm" to his company, brand and reputation.
It was reported then that Trump's own lawyers sought to stop him from filing the suit. In January, shortly after he and a lawyer were fined $1m for a "frivolous" suit against Hillary Clinton, whom he beat in the 2016 presidential election, Trump withdrew two suits against James.
Trump is now one of two declared candidates for the Republican presidential nomination in 2024. Unlike Nikki Haley, the former South Carolina governor and United Nations ambassador who jumped into the race on Tuesday, Trump is subject to extensive legal jeopardy.
In New York, where the Trump Organization and its chief financial officer were recently convicted of tax fraud, prosecutors are also examining a hush money payment made to the porn star Stormy Daniels in 2016. New York will also stage a trial over the writer E Jean Carroll's claim that Trump raped and then defamed her, allegations Trump denies.
Prosecutors in Georgia are thought to be close to indicting Trump over his attempts to overturn election results there.
In Washington DC, Jack Smith, a special counsel appointed by the US attorney general, Merrick Garland, is investigating Trump's attempted election subversion, including his incitement of the deadly January 6 Capitol attack, and his retention of classified information.