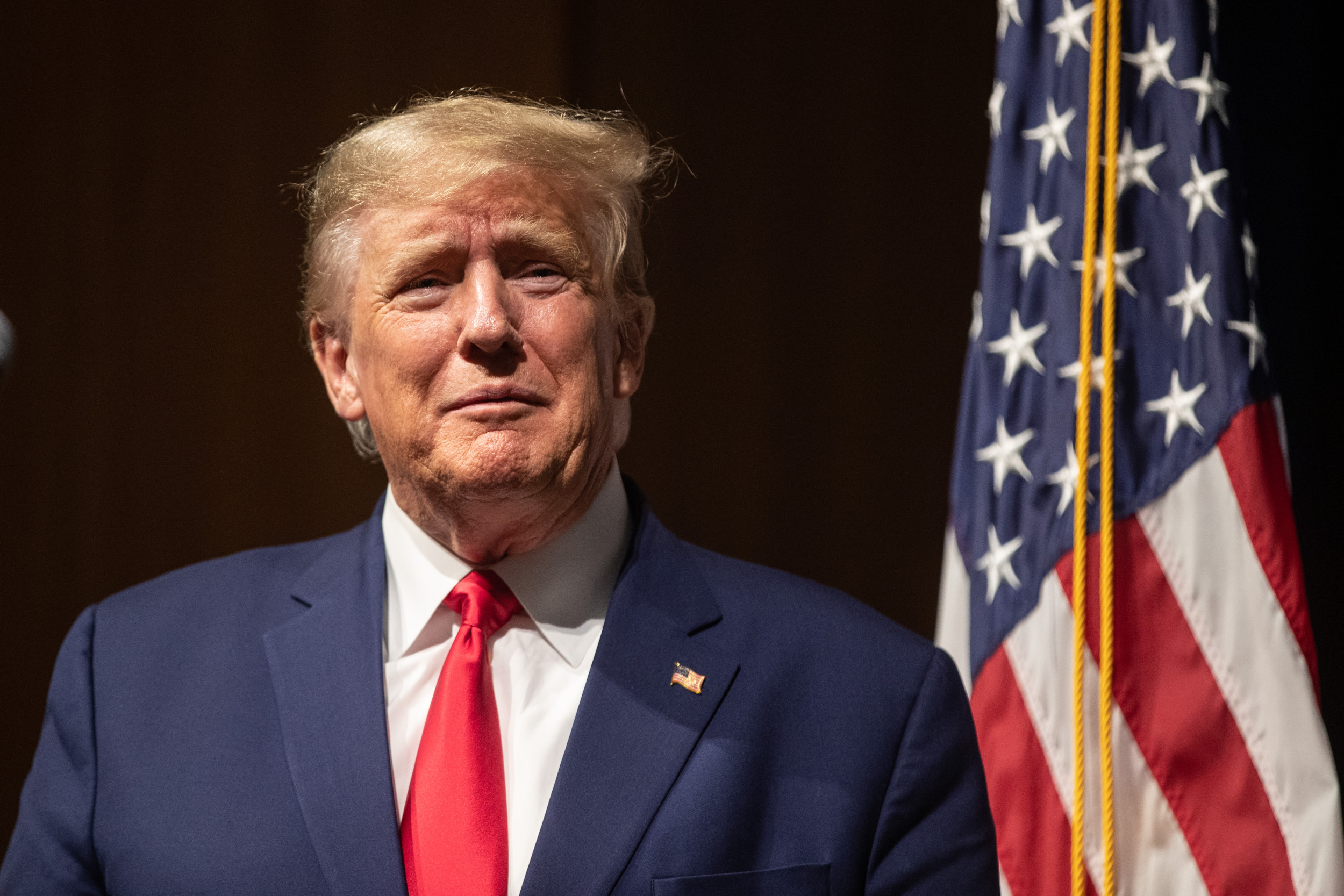 Former President Donald Trump has criticized the New York Post after it published a positive interview with his potential main 2024 GOP primary rival, Florida Governor Ron DeSantis.
In a Truth Social post, the former president described The New York Post, which Trump previously described as his "favorite newspaper," as "fake news" for allegedly failing to scrutinize DeSantis in the piece written by Salena Zito.
Trump also hit out at the Wall Street Journal and Fox News, both of which are owned by Rupert Murdoch.
"In writer Salena Zito's Fake News 'puff piece' about DeSantis, which supposedly appeared in the dying New York Post, which is way down in readership just like Fox News is way down in Ratings, why doesn't she mention that he wants to cut Social Security & Medicare, loves losers like Jeb Bush, Paul Ryan, and Karl Rove, and it getting CLOBBERED in the polls by me. DeSantis is a RINO who is trying to hide his past," Trump wrote.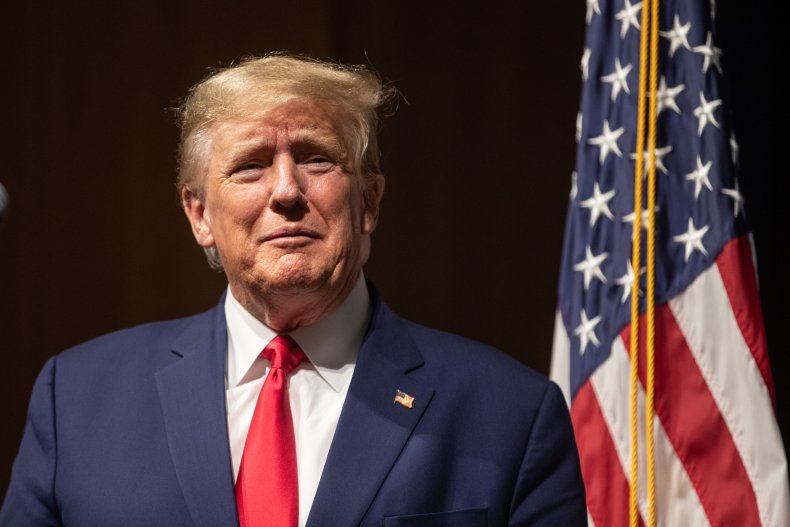 Former U.S. President Donald Trump speaks at the New Hampshire Republican State Committee's Annual Meeting on January 28, 2023 in Salem, New Hampshire. Trump has criticized the "dying" New York Post after it published a positive interview with Florida Governor Ron DeSantis. Scott Eisen/Getty Images
"I don't read the New York Post anymore. It has become Fake News, just like Fox & WSJ!"
The New York Post's DeSantis interview was published ahead of the Florida governor's new book of memoirs, The Courage to Be Free, which goes on sale on February 28.
In the interview DeSantis does not confirm he is planning on running for president in 2024, which would set up a face-off against his one-time close ally Trump, saying he is currently focused on his job as governor.
However, the article does note how DeSantis' stock within the GOP has been rising over the past few years. He has gained national support and attention for pushing a number of educational policies—including controversial legislation critics dubbed the "don't say gay" bill— as well as his response to the devastating Hurricane Ian in October, and his ongoing battle against "woke" in the Sunshine State.
"Virtually every major institution in our country is attempting to impose a 'progressive' agenda on society," DeSantis told The Post. "Florida strives to protect the ability of its citizens to live their lives free from this agenda being shoved down their throats."
The article ends by describing how during an appearance at a local diner in Dunedin "everyone in the place" had apparently told DeSantis the same thing: "You need to run for president."
This is not the first time The Post has covered DeSantis favorably as it moves on from Trump ahead of the 2024 GOP presidential primary.
The day after November's midterms elections—in which many of Trump's MAGA and election denying-endorsed candidates lost their races across the country—The Post featured DeSantis on its front page following the Florida governor's resounding re-election victory, along with the headline "DeFuture."
The next day, The Post ran a front page depicting the former president as Humpty Dumpty sitting on a wall with the headline "Trumpty Dumpty" along with a scathing editorial attacking the influence of "Toxic Trump," describing him as perhaps the most "profound vote-repellent in modern American history."