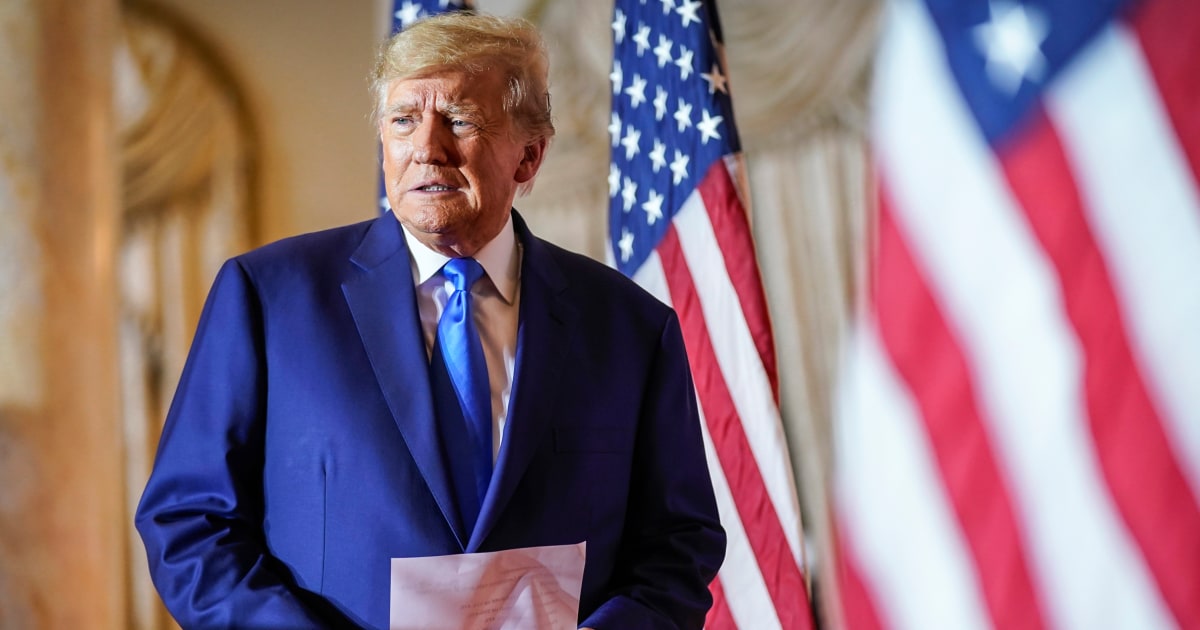 For the first time since he became a 2024 presidential candidate, Donald Trump plans Saturday to visit two of the three early states, where he's expected to face frosty receptions from a few top Republicans.
Trump has added a stop in New Hampshire on Saturday morning before his rally that evening in South Carolina.
Trump will give the keynote address at the annual meeting of the New Hampshire GOP, whose chairman, Stephen Stepanek, praised Trump's support for the state's first-in-the-nation primary status.
But not every Republican is cheering Trump's return to the Granite State's campaign trail.
For months, New Hampshire Gov. Chris Sununu has stepped up his criticisms of Trump, going so far as to call him "f—— crazy" last spring at a rollicking speech at the Gridiron Club.
"We need to look you in the eye and kind of buy off on you as a person, even before we get to the policy," Sununu said in an interview. "That's usually the most successful approach is someone who can be on the ground, who can shake hands, be social, have real conversations, sometimes about politics and policy, sometimes about the Patriots and the Red Sox."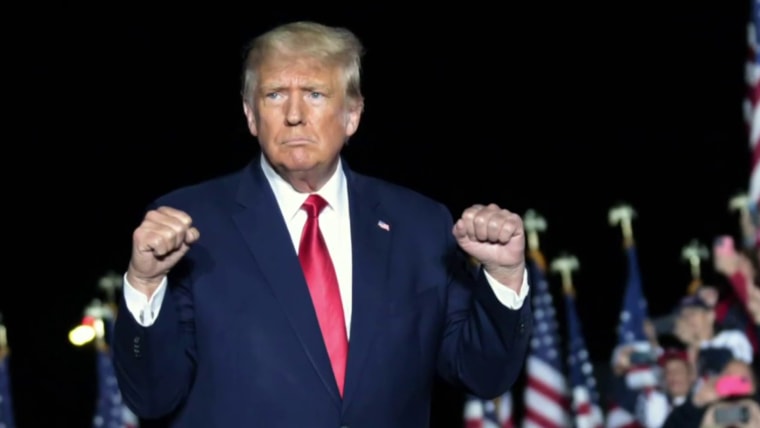 From New Hampshire, Trump heads to South Carolina, where Gov. Henry McMaster will give him a warmer welcome and appear onstage with him at a rally that evening with Sen. Lindsey Graham and other top Republicans from the state's congressional delegation.
Sen. Tim Scott, however, isn't expected to attend. He is weighing his own presidential bid along with former Gov. Nikki Haley, a Trump-appointed ambassador who fell out of favor with him after she criticized him for inciting the mob that sacked the U.S. Capitol on Jan. 6, 2021.
While some allies of Scott and Haley predict Trump will have trouble in the state if either run, Trump's campaign team points to long-standing polling showing that his support in a Republican primary seldom dips below 30% in multiple-candidate matchups — so his base of support becomes more potent if more people run against him.
"Our message to everyone is: 'Run against Trump. Please. We dare you,'" said a Trump adviser, who was not authorized to speak on the record and echoed comments that Trump's inner circle has been making since July.
Marc Caputo
Marc Caputo is a senior national political reporter for NBC News.
Natasha Korecki contributed.