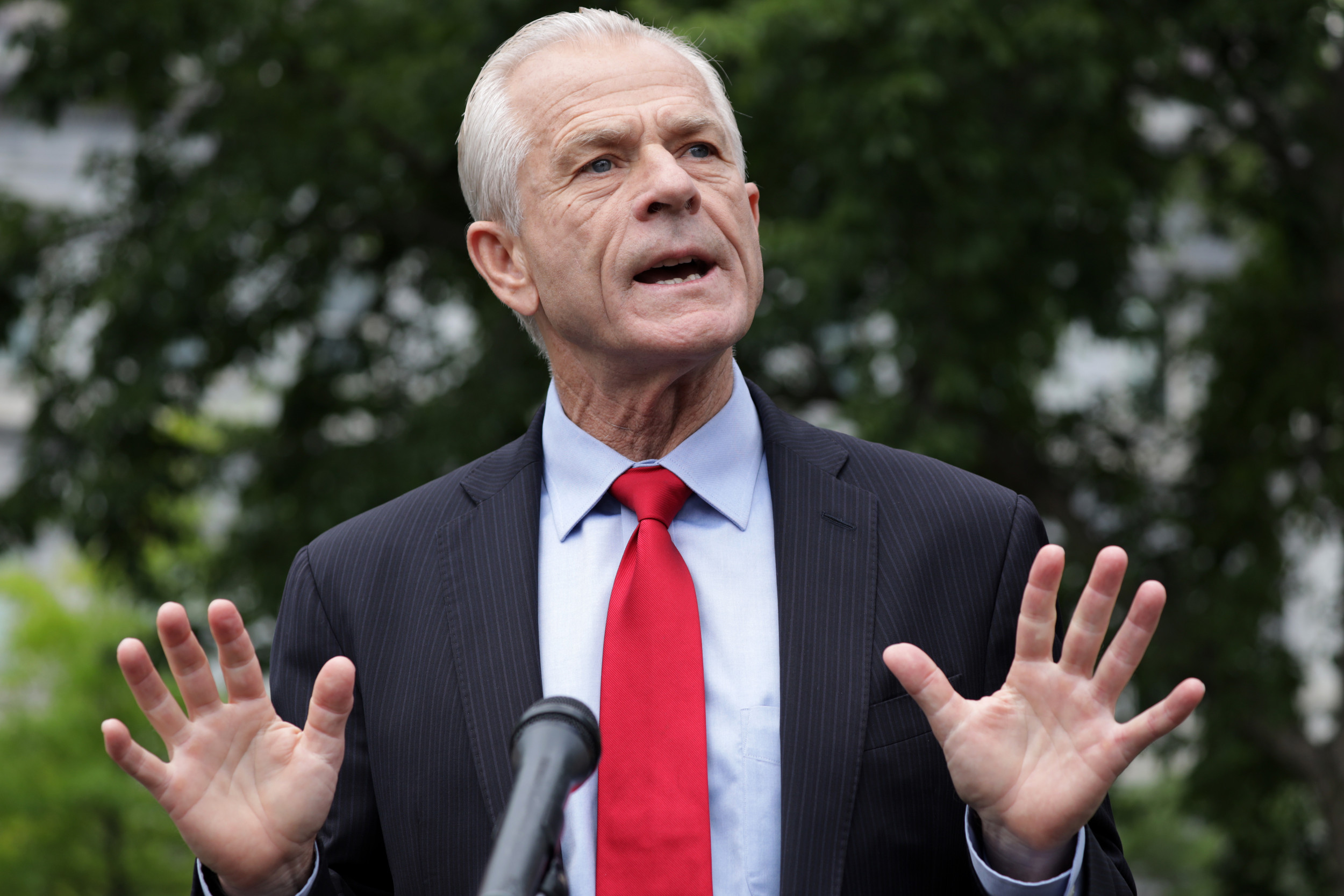 Former White House advisor Peter Navarro on Friday afternoon claimed that ex-President Donald Trump easily won the 2020 election, citing his own dubious voter fraud report released last December.
Navarro, one of the first Trump administration staffers to publicly support the former president's baseless voter fraud claims, continued to insist that the 2020 election was stolen from his former boss in an interview on Steve Bannon's War Room podcast.
"I wrote the Navarro reports, I call them that because The Hatch Act, it's done on my own time, showed very clearly as you had said that not only did Trump win, he won in a freakin landslide," he said.
Navarro repeated the claim twice when requested by Bannon. "In a freaking landslide, full stop," he said. "Trump not only won, he won in a freakin landslide."
In December, the former Trump administration staffer published a report, which claimed widespread irregularities showed that fraud had caused President Joe Biden to win the November presidential election.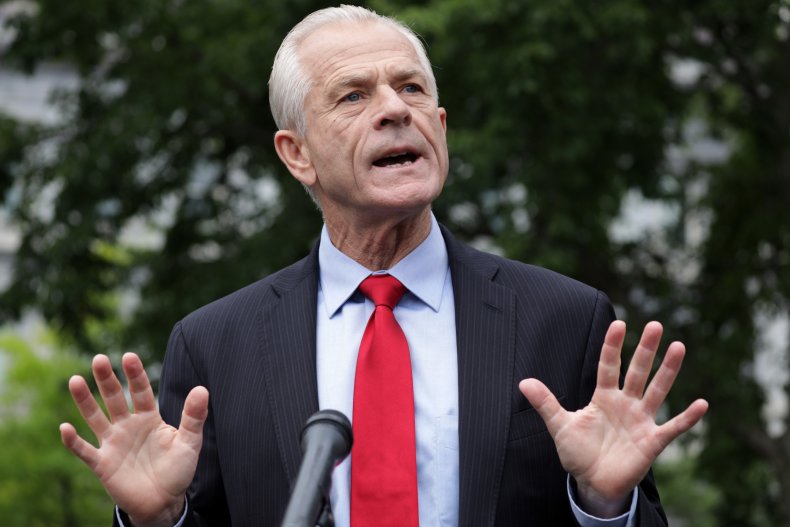 Former White House trade adviser Peter Navarro on Friday claimed that Trump won the 2020 election in a "freakin landslide." Alex Wong/Getty Images
Navarro's conclusion was based on allegations that had already been debunked and tossed out of court in dozens of Trump campaign lawsuits seeking to overturn the election results in several swing states.
Citizens for Responsibility and Ethics in Washington (CREW), a nonpartisan group, criticized Navarro for releasing the report while working for the Trump administration. Navarro served as the Assistant to the President, Director of Trade and Manufacturing Policy, and the national Defense Production Act policy coordinator during his time at the White House.
The ethics group cited the Hatch Act of 1939, which largely prohibits civil service employees in the executive branch of the federal government from engaging in political activities while in office. The federal Office of Special Counsel also accused Navarro of breaching the Hatch Act after he repeatedly attacked Biden in a series of cable news interviews and statements released on Twitter.
Navarro disputed the allegation, saying he released the report "in his capacity as a private citizen."
Former White House press secretary Kayleigh McEnany and advisor Stephen Miller joined Navarro in publicly promoting the Trump campaign's legal efforts to overturn his election loss, frequently appearing on Fox News to claim that they had evidence to prove widespread voter fraud.
After the election, the Department of Homeland Security's Cybersecurity and Infrastructure Security Agency said there was "no evidence that any voting system deleted or lost votes, changed votes, or was in any way compromised."
In December, former U.S. Attorney General William Barr, widely viewed as one of Trump's most loyal Cabinet officials, also said there was "no evidence" to support widespread voter fraud claims.
Newsweek reached out to Navarro for further comment. This story will be updated with any response.