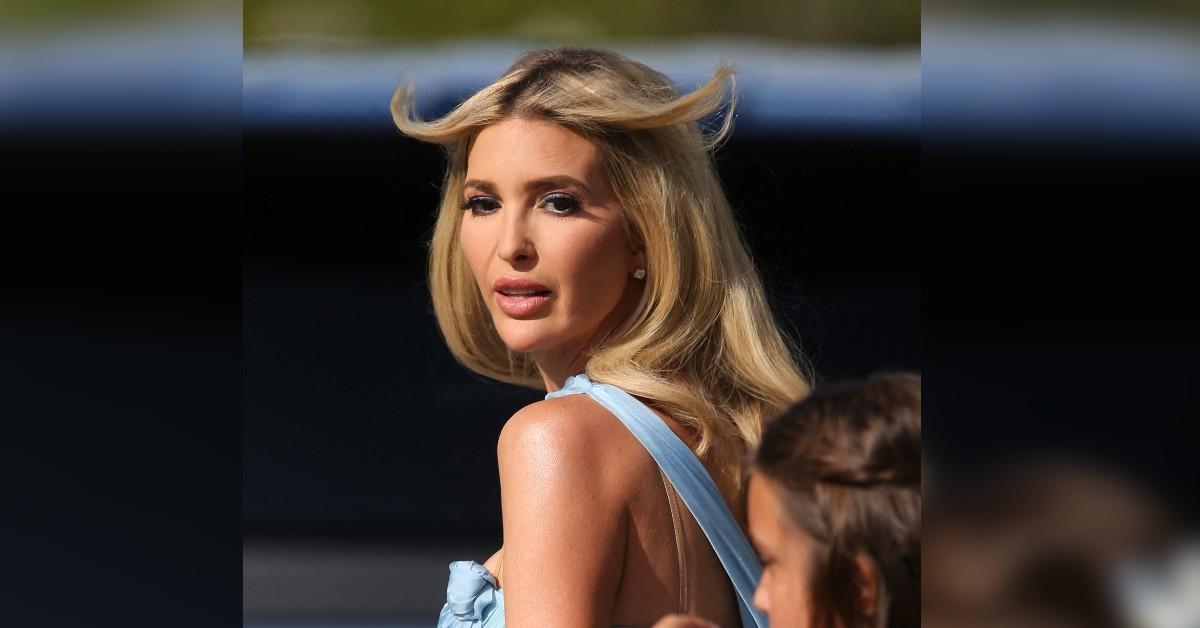 { setTimeout(initGTM, 3500); }); document.addEventListener("scroll", initGTMOnEvent); document.addEventListener("mousemove", initGTMOnEvent); document.addEventListener("touchstart", initGTMOnEvent); }, 1); (function(dataLayer) { function sendToGTM({ name, delta, id }) { dataLayer.push({ event: "web-vitals", event_category: "Web Vitals", event_action: name, event_value: Math.round(name === "CLS" ? delta * 1e3 : delta), event_label: id }); } addEventListener("DOMContentLoaded", function() { webVitals.getCLS(sendToGTM); webVitals.getFID(sendToGTM); webVitals.getLCP(sendToGTM); }); })(window.dataLayer); ]]>Ivanka Trump Parties With Friends Amid Jared Kushner Divorce Rumors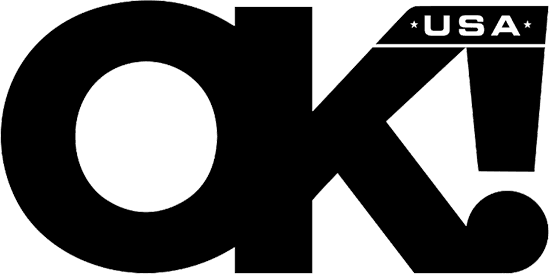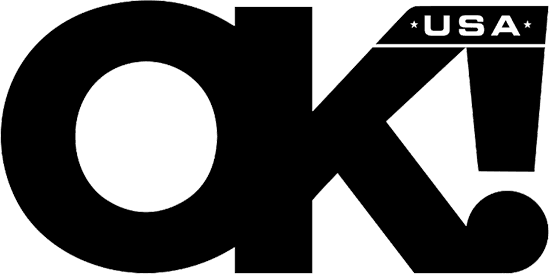 NEWS
Source: mega
Jan. 12 2023, Published 6:02 p.m. ET
Ivanka Trump isn't letting the rumors get the best of her! As whispers continue that her marriage with Jared Kushner is on the rocks, the daughter of former president Donald Trump played hostess for a women-only get-together at a luxury Miami apartment that runs renters a whopping $47,000 per month, according to reports from Radar.
Article continues below advertisement
Source: mega
This party came only one day after her husband's 42nd birthday on Tuesday, January 10 — a milestone the businesswoman failed to acknowledge via social media. The mother-of-three, who shares 11-year-old Arabella, 9-year-old Joseph and 6-year-old Theodore with Jared, has also frequently been spotted sans her wedding ring while out and about.
DONALD TRUMP DECLARES HE 'NEVER ASKED' JARED KUSHNER OR IVANKA TRUMP 'TO BE PART OF THE 2024 CAMPAIGN': 'TOO MEAN & NASTY'
Ivanka was photographed on Wednesday, January 11, rocking a chic jean jumpsuit, Adidas Gazelle x Gucci pink glow sneakers and a pair of black sunglasses, but her wedding ring was nowhere to be seen.
Article continues below advertisement
Source: mega
MORE ON:
Ivanka Trump
Article continues below advertisement
Source: mega
"It's all falling apart," the insider revealed. "They're always fighting and can barely contain their growing animosity for each other even when they appear in public."
Article continues below advertisement
"Jared recognized Donald had become radioactive, and he pushed Ivanka to abandon her father for the sake of their own reputations and the future of their children," the insider continued of their alleged rocky relationship.
"They still have grand ambitions and consider themselves card-carrying power brokers," they added. "But Jared knew if Ivanka continued to stand by her dad, all of his big business connections would go out the window!"
Want OK! each day? Sign up here!
{var d=document.getElementById("fk-jeeng-form");d.addEventListener("submit",m,!1);async function m(s){s.preventDefault();let n=document.getElementById("fk-jeeng-email").value;console.log("EMAIL: ",n);try{if(!n)throw new Error("email in required");let e=new Headers;e.append("Content-Type","application/json");let i="https://customer-api.jeeng.com/subscriber/public",t="production",a=localStorage.getItem("jeengUserId-"+t),c={domain_uuid:window.jeengConfig[t].domain_uuid,subscriber_value:n,subscriber_metadata:{version:"1.0.0″,variant:"1.0.0″,origin:"domain_user_acquisition",user_uid:a}},u={method:"POST",headers:e,body:JSON.stringify(c)},l=await(await fetch(i,u)).json(),o="jeengSubscriberUuidChannel-"+t,r=JSON.parse(localStorage.getItem(o))||[];r.push({subscriber_md5:l.data.value_md5,channel_type:"email"}),localStorage.setItem(o,JSON.stringify(r)),document.getElementById("fk-jeeng-email").value="Subscription Confirmed!"}catch(e){document.getElementById("fk-jeeng-email").value="Unknown Error",console.error("error",e)}return!1}})(); ]]> { var __create = Object.create; var __defProp = Object.defineProperty; var __getOwnPropDesc = Object.getOwnPropertyDescriptor; var __getOwnPropNames = Object.getOwnPropertyNames; var __getProtoOf = Object.getPrototypeOf; var __hasOwnProp = Object.prototype.hasOwnProperty; var __markAsModule = (target) => __defProp(target, "__esModule", { value: true }); var __commonJS = (cb, mod) => function __require() { return mod || (0, cb[__getOwnPropNames(cb)[0]])((mod = { exports: {} }).exports, mod), mod.exports; }; var __reExport = (target, module, copyDefault, desc) => { if (module && typeof module === "object" || typeof module === "function") { for (let key of __getOwnPropNames(module)) if (!__hasOwnProp.call(target, key) && (copyDefault || key !== "default")) __defProp(target, key, { get: () => module[key], enumerable: !(desc = __getOwnPropDesc(module, key)) || desc.enumerable }); } return target; }; var __toESM = (module, isNodeMode) => { return __reExport(__markAsModule(__defProp(module != null ? __create(__getProtoOf(module)) : {}, "default", !isNodeMode && module && module.__esModule ? { get: () => module.default, enumerable: true } : { value: module, enumerable: true })), module); }; // external-global-plugin:deps var require_deps = __commonJS({ "external-global-plugin:deps"(exports, module) { module.exports = global_script_deps; } }); // browser_scripts/image_loader.js var import_deps = __toESM(require_deps()); function ImageLoader() { var config = { rootMargin: "0px 0px 50% 0px", threshold: 0 }; this.observer = new IntersectionObserver(function(entries, self) { entries.forEach((entry) => { if (entry.isIntersecting) { this.loadAfter(entry.target); self.unobserve(entry.target); } }); }.bind(this), config); document.querySelectorAll("img[" + import_deps.DOMConfig.image + "]").forEach((el) => { this.observer.observe(el); }); this.loadAfter = function(target) { function copyAttr(from, to) { const val = target.getAttribute(from); if (val) { target.setAttribute(to, val); } } copyAttr(import_deps.DOMConfig.imageSizes, "sizes"); copyAttr(import_deps.DOMConfig.imageSet, "srcset"); copyAttr(import_deps.DOMConfig.image, "src"); target.onload = function() { target.removeAttribute(import_deps.DOMConfig.image); target.removeAttribute(import_deps.DOMConfig.imageSet); target.removeAttribute(import_deps.DOMConfig.imageSizes); }; }; } new ImageLoader(); })(); //# sourceMappingURL=image_loader.js.map ]]> { var __create = Object.create; var __defProp = Object.defineProperty; var __getOwnPropDesc = Object.getOwnPropertyDescriptor; var __getOwnPropNames = Object.getOwnPropertyNames; var __getProtoOf = Object.getPrototypeOf; var __hasOwnProp = Object.prototype.hasOwnProperty; var __markAsModule = (target) => __defProp(target, "__esModule", { value: true }); var __commonJS = (cb, mod) => function __require() { return mod || (0, cb[__getOwnPropNames(cb)[0]])((mod = { exports: {} }).exports, mod), mod.exports; }; var __reExport = (target, module, copyDefault, desc) => { if (module && typeof module === "object" || typeof module === "function") { for (let key of __getOwnPropNames(module)) if (!__hasOwnProp.call(target, key) && (copyDefault || key !== "default")) __defProp(target, key, { get: () => module[key], enumerable: !(desc = __getOwnPropDesc(module, key)) || desc.enumerable }); } return target; }; var __toESM = (module, isNodeMode) => { return __reExport(__markAsModule(__defProp(module != null ? __create(__getProtoOf(module)) : {}, "default", !isNodeMode && module && module.__esModule ? { get: () => module.default, enumerable: true } : { value: module, enumerable: true })), module); }; // external-global-plugin:deps var require_deps = __commonJS({ "external-global-plugin:deps"(exports, module) { module.exports = global_script_deps; } }); // browser_scripts/embed_loader.js var import_deps = __toESM(require_deps()); // browser_scripts/jw_loader.js function initPlayer(adUrls, playerId) { const jw = playerId ? document.querySelector(`#${playerId}`) : document.querySelector("[data-jw-player]"); if (jw) { const { jwSponsored, jwPlaylist, jwAdscheduleid, jwSeoMeta } = jw.dataset; const jwOptions = { mute: true, aspectratio: "16:9", playlist: jwPlaylist, generateSEOMetadata: Boolean(jwSeoMeta) }; if (adUrls) { let schedule = []; if (adUrls.preroll) { schedule.push({ offset: "pre", tag: adUrls.preroll, type: "linear" }); } if (adUrls.midroll) { schedule.push({ offset: 20, tag: adUrls.midroll, type: "nonlinear" }); } jwOptions.advertising = { client: "googima", adscheduleid: jwAdscheduleid, "admessage": "This video will resume in xx seconds", "cuetext": "Advertisement", "outstream": false, "preloadAds": false, "rules": { "startOnSeek": "pre", "timeBetweenAds": 0 }, autoplayadsmuted: true, schedule, "skipmessage": "Skip ad in xx seconds", "vpaidcontrols": false, "vpaidmode": "insecure" }; } if (jwSponsored) { jwOptions.advertising = {}; } jwplayer(jw.id).setup(jwOptions); } } function deferredJwPlayer() { const currentUrl = new URL(window.location.href); if (currentUrl.searchParams.get("preview")) { const script = document.querySelector("#jwp-script"); if (script) { script.addEventListener("load", () => { initPlayer(); }); } } else { window.addEventListener("bidsFetched", ({ detail }) => { initPlayer(detail.videoUrls); }, { once: true }); } } deferredJwPlayer(); // browser_scripts/embed_loader.js function EmbedLoader() { var config = { rootMargin: "0px 0px 200% 0px", threshold: 0 }; this.observer = new IntersectionObserver(function(entries, self) { entries.forEach((entry) => { if (entry.isIntersecting) { this.loadAfter(entry.target); self.unobserve(entry.target); } }); }.bind(this), config); window.addEventListener("load", (event) => { setTimeout(() => { document.getElementById(import_deps.DOMConfig.container).querySelectorAll("*[" + import_deps.DOMConfig.embed + "]").forEach((el) => { this.observer.observe(el); }); }, 1e3); }); this.loadAfter = function(target) { var template = target.querySelectorAll("template")[0]; if (!template) { return; } var section = document.createElement("div"); section.innerHTML = template.innerHTML; target.prepend(section); var mimetype = target.getAttribute(import_deps.DOMConfig.mimetype); let script; setTimeout(() => { if (mimetype === "twitter/tweet" || section.innerHTML.includes('class="twitter-tweet"')) { if (window.twttr) { window.twttr.widgets.load(section); } else { script = document.createElement("script"); script.setAttribute("src", "https://platform.twitter.com/widgets.js"); script.onload = function() { window.twttr.widgets.load(section); }; document.head.appendChild(script); } } else if (mimetype === "instagram/png") { if (window.instgrm) { window.instgrm.Embeds.process(); } else { script = document.createElement("script"); script.setAttribute("src", "//www.instagram.com/embed.js"); script.onload = function() { window.instgrm.Embeds.process(); }; document.head.appendChild(script); } } else if (mimetype === "jwplayer/video") { const player = target.querySelector("[data-jw-player]"); initPlayer(void 0, player.id); } else { var scripts = section.getElementsByTagName("script") || []; var cloneScript = function(script2) { var clone = document.createElement("script"); for (var i2 = 0; i2 { for (let entry of entries) { if (entry.target.style.height === "100%" || entry.target.style.width === "100%") { setTimeout(() => { entry.target.style.width = ""; entry.target.style.width = "100%"; entry.target.style.minHeight = ""; entry.target.style.minHeight = "600px"; }, 1e3); } } }); clone.onload = (event) => { setTimeout(() => { rerenderer.observe(section.getElementsByTagName("iframe")[0]); }, 1e3); }; } return clone; }; for (var i = 0; i { var __create = Object.create; var __defProp = Object.defineProperty; var __getOwnPropDesc = Object.getOwnPropertyDescriptor; var __getOwnPropNames = Object.getOwnPropertyNames; var __getProtoOf = Object.getPrototypeOf; var __hasOwnProp = Object.prototype.hasOwnProperty; var __markAsModule = (target) => __defProp(target, "__esModule", { value: true }); var __commonJS = (cb, mod) => function __require() { return mod || (0, cb[__getOwnPropNames(cb)[0]])((mod = { exports: {} }).exports, mod), mod.exports; }; var __reExport = (target, module, copyDefault, desc) => { if (module && typeof module === "object" || typeof module === "function") { for (let key of __getOwnPropNames(module)) if (!__hasOwnProp.call(target, key) && (copyDefault || key !== "default")) __defProp(target, key, { get: () => module[key], enumerable: !(desc = __getOwnPropDesc(module, key)) || desc.enumerable }); } return target; }; var __toESM = (module, isNodeMode) => { return __reExport(__markAsModule(__defProp(module != null ? __create(__getProtoOf(module)) : {}, "default", !isNodeMode && module && module.__esModule ? { get: () => module.default, enumerable: true } : { value: module, enumerable: true })), module); }; // external-global-plugin:deps var require_deps = __commonJS({ "external-global-plugin:deps"(exports, module) { module.exports = global_script_deps; } }); // browser_scripts/milestone_tracker.js var import_deps = __toESM(require_deps()); function MilestoneTracker() { var config = { rootMargin: "0px 0px 0px 0px", threshold: 0 }; this.observer = new IntersectionObserver(function(entries, self) { entries.forEach((entry) => { if (entry.isIntersecting) { this.sendEvents(parseInt(entry.target.getAttribute(import_deps.DOMConfig.analyticsKey))); self.unobserve(entry.target); } }); }.bind(this), config); document.querySelectorAll("*[" + import_deps.DOMConfig.analyticsKey + "]").forEach((el) => { this.observer.observe(el); }); this.sendEvents = function(percent) { if (typeof kwa !== "undefined") { kwa("setCustomUrl", window.location.href + "#" + percent); kwa("sendPageView"); } switch (percent) { case 25: if (typeof fbq !== "undefined") { fbq("trackCustom", "viewPercentage_25"); } break; case 50: if (typeof fbq !== "undefined") { fbq("trackCustom", "viewPercentage_50"); } if (typeof snaptr !== "undefined") { snaptr("track", "PURCHASE"); } if (typeof rdt !== "undefined") { rdt("track", "Purchase"); } break; case 75: if (typeof fbq !== "undefined") { fbq("trackCustom", "viewPercentage_75"); } if (typeof gtag !== "undefined") { gtag("event", "conversion", { "send_to": "AW-779807651/SiHdCJ6W5tABEKPX6_MC" }); } break; case 100: if (typeof fbq !== "undefined") { fbq("trackCustom", "adView_4"); fbq("trackCustom", "viewPercentage_100"); } if (typeof twq !== "undefined") { twq("track", "Purchase"); } if (typeof gtag !== "undefined") { gtag("event", "conversion", { "send_to": "AW-779807651/UDmvCJmR9NABEKPX6_MC" }); } break; default: break; } }; } new MilestoneTracker(); })(); //# sourceMappingURL=milestone_tracker.js.map ]]> { // browser_scripts/recirculation_tracker.js function trackArticleClicks(articles) { articles.forEach((article) => { article.addEventListener("click", () => { window.dataLayer.push({ event: "articleClick", recirculationCategory: article.dataset.category || "recirculation" }); }); }); } function recirculationTracker() { const articles = document.querySelectorAll("[data-article]"); trackArticleClicks(articles); } recirculationTracker(); })(); //# sourceMappingURL=recirculation_tracker.js.map ]]> { var __create = Object.create; var __defProp = Object.defineProperty; var __getOwnPropDesc = Object.getOwnPropertyDescriptor; var __getOwnPropNames = Object.getOwnPropertyNames; var __getProtoOf = Object.getPrototypeOf; var __hasOwnProp = Object.prototype.hasOwnProperty; var __markAsModule = (target) => __defProp(target, "__esModule", { value: true }); var __commonJS = (cb, mod) => function __require() { return mod || (0, cb[__getOwnPropNames(cb)[0]])((mod = { exports: {} }).exports, mod), mod.exports; }; var __reExport = (target, module, copyDefault, desc) => { if (module && typeof module === "object" || typeof module === "function") { for (let key of __getOwnPropNames(module)) if (!__hasOwnProp.call(target, key) && (copyDefault || key !== "default")) __defProp(target, key, { get: () => module[key], enumerable: !(desc = __getOwnPropDesc(module, key)) || desc.enumerable }); } return target; }; var __toESM = (module, isNodeMode) => { return __reExport(__markAsModule(__defProp(module != null ? __create(__getProtoOf(module)) : {}, "default", !isNodeMode && module && module.__esModule ? { get: () => module.default, enumerable: true } : { value: module, enumerable: true })), module); }; // external-global-plugin:deps var require_deps = __commonJS({ "external-global-plugin:deps"(exports, module) { module.exports = global_script_deps; } }); // browser_scripts/more_from_loader.js var import_deps2 = __toESM(require_deps()); // browser_scripts/image_loader.js var import_deps = __toESM(require_deps()); function ImageLoader() { var config = { rootMargin: "0px 0px 50% 0px", threshold: 0 }; this.observer = new IntersectionObserver(function(entries, self) { entries.forEach((entry) => { if (entry.isIntersecting) { this.loadAfter(entry.target); self.unobserve(entry.target); } }); }.bind(this), config); document.querySelectorAll("img[" + import_deps.DOMConfig.image + "]").forEach((el) => { this.observer.observe(el); }); this.loadAfter = function(target) { function copyAttr(from, to) { const val = target.getAttribute(from); if (val) { target.setAttribute(to, val); } } copyAttr(import_deps.DOMConfig.imageSizes, "sizes"); copyAttr(import_deps.DOMConfig.imageSet, "srcset"); copyAttr(import_deps.DOMConfig.image, "src"); target.onload = function() { target.removeAttribute(import_deps.DOMConfig.image); target.removeAttribute(import_deps.DOMConfig.imageSet); target.removeAttribute(import_deps.DOMConfig.imageSizes); }; }; } new ImageLoader(); // browser_scripts/recirculation_tracker.js function trackArticleClicks(articles) { articles.forEach((article) => { article.addEventListener("click", () => { window.dataLayer.push({ event: "articleClick", recirculationCategory: article.dataset.category || "recirculation" }); }); }); } function recirculationTracker() { const articles = document.querySelectorAll("[data-article]"); trackArticleClicks(articles); } recirculationTracker(); // browser_scripts/more_from_loader.js async function loadMoreFromSection() { const config = { rootMargin: "0px 0px 50% 0px", threshold: 0 }; const moreFromContainer = document.querySelector(`#${import_deps2.DOMConfig.moreFrom}`); if (moreFromContainer) { const observer = new IntersectionObserver(function(entries, self) { entries.forEach(async (entry) => { if (entry.isIntersecting) { const { topic, category, doc } = moreFromContainer.dataset; const res = await fetch(`/recommendation/more-from?topicSlug=${topic}&categorySlug=${category}&docSlug=${doc}`); const html = await res.text(); moreFromContainer.innerHTML = html; new ImageLoader(); recirculationTracker(); self.unobserve(entry.target); } }); }.bind(this), config); observer.observe(moreFromContainer); } } loadMoreFromSection(); })(); //# sourceMappingURL=more_from_loader.js.map ]]> { // browser_scripts/modal_loader.js function modalLoader() { const cookieName = "signup_modal"; const url = new URL(window.location.href); const overlay = document.querySelector("[data-modal-overlay]"); const modal = document.querySelector("[data-modal]"); const showModal = () => { if (!document.cookie.includes(cookieName)) { overlay.classList.add("visible"); const maxAge = modal.dataset.maxAge || 604800; document.cookie = `${cookieName}=1; max-age=${maxAge}; path=/`; } }; if (url.searchParams.get("preview") === null && !document.cookie.includes(cookieName)) { const modalTrigger = document.querySelector("[data-modal-trigger]"); if (modal && overlay) { const closeModal = modal.querySelector("[data-close-modal]"); const submit = modal.querySelector("[data-submit]"); const thankYouTemplate = overlay.querySelector("[data-modal-thank-you]"); if (modal.dataset.triggerOnBlur === "true") { window.addEventListener("blur", showModal); } closeModal.addEventListener("click", () => { overlay.classList.remove("visible"); }); submit.addEventListener("click", async () => { const email = modal.querySelector("input").value; try { await fetch("/mailchimp", { method: "POST", headers: { "Content-Type": "application/json" }, body: JSON.stringify({ email }) }); if (gtag) { gtag("event", "emailsubmit"); } modal.innerHTML = thankYouTemplate.innerHTML; setTimeout(() => { overlay.classList.remove("visible"); }, 3e3); } catch (error) { setTimeout(() => { overlay.classList.remove("visible"); }, 3e3); } }); const config = { rootMargin: "0px 0px 50% 0px", threshold: 0 }; if (modalTrigger) { const observer = new IntersectionObserver(function(entries, self) { entries.forEach(async (entry) => { if (entry.isIntersecting) { showModal(); self.unobserve(entry.target); } }); }.bind(this), config); observer.observe(modalTrigger); } } } } modalLoader(); })(); //# sourceMappingURL=modal_loader.js.map ]]> { var __create = Object.create; var __defProp = Object.defineProperty; var __getOwnPropDesc = Object.getOwnPropertyDescriptor; var __getOwnPropNames = Object.getOwnPropertyNames; var __getProtoOf = Object.getPrototypeOf; var __hasOwnProp = Object.prototype.hasOwnProperty; var __markAsModule = (target) => __defProp(target, "__esModule", { value: true }); var __commonJS = (cb, mod) => function __require() { return mod || (0, cb[__getOwnPropNames(cb)[0]])((mod = { exports: {} }).exports, mod), mod.exports; }; var __reExport = (target, module, copyDefault, desc) => { if (module && typeof module === "object" || typeof module === "function") { for (let key of __getOwnPropNames(module)) if (!__hasOwnProp.call(target, key) && (copyDefault || key !== "default")) __defProp(target, key, { get: () => module[key], enumerable: !(desc = __getOwnPropDesc(module, key)) || desc.enumerable }); } return target; }; var __toESM = (module, isNodeMode) => { return __reExport(__markAsModule(__defProp(module != null ? __create(__getProtoOf(module)) : {}, "default", !isNodeMode && module && module.__esModule ? { get: () => module.default, enumerable: true } : { value: module, enumerable: true })), module); }; // external-global-plugin:deps var require_deps = __commonJS({ "external-global-plugin:deps"(exports, module) { module.exports = global_script_deps; } }); // browser_scripts/breaking_news_loader.js var import_deps = __toESM(require_deps()); // browser_scripts/recirculation_tracker.js function trackArticleClicks(articles) { articles.forEach((article) => { article.addEventListener("click", () => { window.dataLayer.push({ event: "articleClick", recirculationCategory: article.dataset.category || "recirculation" }); }); }); } function recirculationTracker() { const articles = document.querySelectorAll("[data-article]"); trackArticleClicks(articles); } recirculationTracker(); // browser_scripts/breaking_news_loader.js var requestAnimationFrame = window.requestAnimationFrame || window.mozRequestAnimationFrame || window.webkitRequestAnimationFrame || window.msRequestAnimationFrame; var cancelAnimationFrame = window.cancelAnimationFrame || window.mozCancelAnimationFrame; function debounce(func, wait, immediate) { var timeout; return function() { var context = this, args = arguments; var later = function() { timeout = null; if (!immediate) func.apply(context, args); }; var callNow = immediate && !timeout; clearTimeout(timeout); timeout = setTimeout(later, wait); if (callNow) func.apply(context, args); }; } async function loadBreakingNews() { const tickerContainer = document.querySelector(`#${import_deps.DOMConfig.newsTicker}`); let html = "; const res = await fetch(`/breaking-news`); const categoryDocs = await res.json(); for (const doc of categoryDocs) { html += `]]>${doc.title}`; } tickerContainer.innerHTML = html; let FRAME_ID; function startScrollAnimation() { const firstChild = tickerContainer.children[0]; const computedStyles = window.getComputedStyle(firstChild); let position = parseFloat(computedStyles["margin-left"]); position -= 1; firstChild.style.marginLeft = `${position}px`; if (position { firstChild.style.cssText = `margin-left: 0; transition: margin 1000ms;`; }, 0); setTimeout(() => { firstChild.style.cssText = `margin-left:0`; }, 1e3); } function scrollNext() { const firstChild = tickerContainer.children[0]; firstChild.style.cssText = `margin-left: -${firstChild.offsetWidth}px; transition: margin 2000ms;`; setTimeout(() => { firstChild.style.cssText = `margin: 0;`; tickerContainer.append(firstChild); }, 2e3); } const nextButton = document.getElementById("next"); const handleNextButtonClick = debounce(() => { cancelAnimationFrame(FRAME_ID); scrollNext(); setTimeout(startScrollAnimation, 2e3); }, 3e3, true); nextButton.addEventListener("click", handleNextButtonClick); const previousButton = document.getElementById("previous"); const handlePreviousButtonClick = debounce(() => { cancelAnimationFrame(FRAME_ID); scrollPrevious(); setTimeout(startScrollAnimation, 2e3); }, 3e3, true); previousButton.addEventListener("click", handlePreviousButtonClick); tickerContainer.addEventListener("mouseover", () => { if (FRAME_ID) { cancelAnimationFrame(FRAME_ID); } }); tickerContainer.addEventListener("mouseout", () => { startScrollAnimation(); }); const breakingNewsArticles = tickerContainer.querySelectorAll("[data-article]"); trackArticleClicks(breakingNewsArticles); startScrollAnimation(); } loadBreakingNews(); })(); //# sourceMappingURL=breaking_news_loader.js.map { // browser_scripts/outbrain_loader.js var outbrainLoader = () => { const config = { rootMargin: "0px 0px 100% 0px", threshold: 0 }; let callback = (entries, observer2) => { entries.forEach((entry) => { if (entry.isIntersecting) { const outbrainContainer = document.querySelector("[data-outbrain]"); if (outbrainContainer && !outbrainContainer.hasChildNodes()) { const script = document.createElement("script"); script.src = `https://widgets.outbrain.com/outbrain.js`; outbrainContainer.appendChild(script); } observer2.unobserve(entry.target); } }); }; let observer = new IntersectionObserver(callback, config); let target = document.querySelector(`[data-percent="75″]`); observer.observe(target); }; outbrainLoader(); })(); //# sourceMappingURL=outbrain_loader.js.map ]]> { // browser_scripts/insticator_loader.js var insticatorLoader = () => { const commentsContainer = document.querySelector("[data-insticator-comments-widget]"); const quizContainer = document.querySelector("[data-insticator-quiz-widget]"); if (commentsContainer) { Insticator.ad.loadAd("div-insticator-ad-cmt-1"); Insticator.load("su", commentsContainer.dataset.su); Insticator.load("comments"); Insticator.ad.loadAd("div-insticator-ad-cmt-3"); } if (quizContainer) { Insticator.ad.loadAd("div-insticator-ad-2"); Insticator.load("em", { id: quizContainer.dataset.id }); } }; insticatorLoader(); })(); //# sourceMappingURL=insticator_loader.js.map ]]> { // browser_scripts/open_web_loader.js var openWebLoader = () => { const config = { rootMargin: "0px 0px 100% 0px", threshold: 0 }; let callback = (entries, observer2) => { entries.forEach((entry) => { if (entry.isIntersecting) { const openWebContainer = document.querySelector("[data-open-web]"); if (openWebContainer && !openWebContainer.hasChildNodes()) { const width = document.querySelector("main").offsetWidth; const { spotId, postId } = openWebContainer.dataset; openWebContainer.style.width = `${width}px`; const script = document.createElement("script"); script.src = `https://launcher.spot.im/spot/${spotId}`; script.setAttribute("data-spotim-module", "spotim-launcher"); script.setAttribute("data-post-id", postId); if (openWebContainer.dataset.spotimAutorun) { script.setAttribute("data-spotim-autorun", openWebContainer.dataset.spotimAutorun); } openWebContainer.appendChild(script); } observer2.unobserve(entry.target); } }); }; let observer = new IntersectionObserver(callback, config); let target = document.querySelector('[data-percent="100″]'); observer.observe(target); }; openWebLoader(); })(); //# sourceMappingURL=open_web_loader.js.map ]]> { // browser_scripts/published_time.js function updateTimeAgo() { var o = { second: 1e3, minute: 60 * 1e3, hour: 60 * 1e3 * 60, day: 24 * 60 * 1e3 * 60, week: 7 * 24 * 60 * 1e3 * 60, month: 30 * 24 * 60 * 1e3 * 60, year: 365 * 24 * 60 * 1e3 * 60 }; var timeAgo = function(nd, s) { var r = Math.round; var dir = " ago"; var pl = function(v, n) { return s === void 0 ? n + " " + v + (n > 1 ? "s" : "") + dir : n + v.substring(0, 1); }; var ts = Date.now() – new Date(nd).getTime(); var ii; if (ts < 0) { ts *= -1; dir = " from now"; } for (var i2 in o) { if (r(ts) < o[i2]) return pl(ii || "m", r(ts / (o[ii] || 1))); ii = i2; } return pl(i2, r(ts / o[i2])); }; var times = document.getElementsByTagName("time"); for (var i = 0; i { var __create = Object.create; var __defProp = Object.defineProperty; var __getOwnPropDesc = Object.getOwnPropertyDescriptor; var __getOwnPropNames = Object.getOwnPropertyNames; var __getProtoOf = Object.getPrototypeOf; var __hasOwnProp = Object.prototype.hasOwnProperty; var __markAsModule = (target) => __defProp(target, "__esModule", { value: true }); var __commonJS = (cb, mod) => function __require() { return mod || (0, cb[__getOwnPropNames(cb)[0]])((mod = { exports: {} }).exports, mod), mod.exports; }; var __reExport = (target, module, copyDefault, desc) => { if (module && typeof module === "object" || typeof module === "function") { for (let key of __getOwnPropNames(module)) if (!__hasOwnProp.call(target, key) && (copyDefault || key !== "default")) __defProp(target, key, { get: () => module[key], enumerable: !(desc = __getOwnPropDesc(module, key)) || desc.enumerable }); } return target; }; var __toESM = (module, isNodeMode) => { return __reExport(__markAsModule(__defProp(module != null ? __create(__getProtoOf(module)) : {}, "default", !isNodeMode && module && module.__esModule ? { get: () => module.default, enumerable: true } : { value: module, enumerable: true })), module); }; // external-global-plugin:deps var require_deps = __commonJS({ "external-global-plugin:deps"(exports, module) { module.exports = global_script_deps; } }); // browser_scripts/service_worker.js var import_deps = __toESM(require_deps()); function registerServiceWorker() { if ("serviceWorker" in navigator) { window.addEventListener("load", function() { navigator.serviceWorker.register("/serviceworker.js").catch((error) => { console.log("Service Worker", error); }); const { workers } = import_deps.service_worker; if (workers) { workers.forEach((s) => { navigator.serviceWorker.register(s).catch((error) => { console.log("Service Worker", error); }); }); } }); } } registerServiceWorker(); })(); //# sourceMappingURL=service_worker.js.map ]]> { // browser_scripts/images.js function lazyLoadImages() { setTimeout(function() { [].forEach.call(document.querySelectorAll("img[data-src]"), function(img) { img.setAttribute("src", img.getAttribute("data-src")); img.onload = function() { img.removeAttribute("data-src"); }; }); }, 2e3); } lazyLoadImages(); })(); //# sourceMappingURL=images.js.map ]]>{var{DOMConfig:l}=deps,p=(o,e)=>{o.style.display==="none"||o.dataset.displayedAd||(window.pbjs?(o.setAttribute("data-displayed-ad","true"),e.displayAd(o.id)):o.getAttribute("data-displayed-ad")||(o.setAttribute("data-displayed-ad","true"),googletag.cmd.push(function(){googletag.display(o.id)})))};function c(o){try{var e={rootMargin:"0px 0px 60% 0px",threshold:0};document.querySelectorAll("*["+l.immediatelyLoadAd+"=true]").forEach(n=>{document.getElementById(n.id).getClientRects().length{a.isIntersecting&&(p(a.target,o),d.unobserve(a.target))})},e);document.querySelectorAll("*["+l.ad+"]").forEach(n=>{i.observe(n)})}catch(t){console.log(t)}}window.NodeList&&!NodeList.prototype.forEach&&(NodeList.prototype.forEach=function(o,e){e=e||window;for(var t=0;t{s.id=s.id+"__"+i,i++}),this.focused=!0,window.addEventListener("blur",()=>{this.focused=!1},!1),window.addEventListener("focus",()=>{this.focused=!0},!1),window.addEventListener("visibilitychange",()=>{this.focused=!document.hidden},!1),this.adUnits=Object.keys(this.adConfig.ads).reduce((s,n)=>{let d=this.adConfig.ads[n];return d.targeting=this.getTargeting(),s[n]=d,s},{}),window.googletag=window.googletag||{},window.googletag.cmd=window.googletag?.cmd||[],window.googletag.cmd.push(function(){this.googletag.pubads().enableSingleRequest(),this.googletag.pubads().disableInitialLoad(),this.googletag.enableServices()}),window.pbjs=window.pbjs||{},window.pbjs.que=window.pbjs?.que||[],this.registerPrebidAdUnits(),setTimeout(this.fetchPrebidConfig,1)}setConfig(e=Function()){window.pbjs.que.push(()=>{let t=this.prebidConfig();e(window.pbjs,t),window.pbjs.setConfig(t)})}displayAd(e){let[t]=e.split("__"),i={…this.adUnits[t]};!i||(i.divId=e,this.defineGptSlot(i),this.requestStack.push(i),this.sraPeek()?this.isSraStackFull()&&this.requestBids([this.requestStack.pop(),this.requestStack.pop()]):this.requestBids([this.requestStack.pop()]))}requestBids(e){if(!this.focused){setTimeout(()=>{this.requestBids(e)},1e3);return}this.queueRefreshAds(e),setTimeout(()=>window.googletag.cmd.push(async()=>{let t=e.map(s=>s.adUnitPath),i=e.map(s=>s.slot);if(e.forEach(s=>window.googletag.display(s.divId)),typeof window.apstag>"u")await this.prebidRequestBids(t,(s,n,d)=>{window.pbjs.setTargetingForGPTAsync(t),window.googletag.pubads().refresh(i),this.dispatchCustomEvent()});else{let s=e.map(n=>({slotID:n.divId,slotName:n.adUnitPath,sizes:n.slotSizes}));await Promise.all([this.prebidRequestBids(t,(n,d,a)=>{this.dispatchCustomEvent("amazon")}),this.amazonRequestBids(s)]),window.apstag.setDisplayBids(s.map(n=>n.slotID)),window.pbjs.setTargetingForGPTAsync(t),window.googletag.pubads().refresh(i)}}),1)}fetchPrebidConfig(){var e=document.createElement("script");e.async=!0,e.src="/prebid-config.js",document.head.appendChild(e)}getAdById(e){return this.adUnits[e]}getTargeting(){let e=new URL(document.location),t=e.pathname;t.at(-1)=="/"&&(t=t.slice(0,-1));let i=t.split("/"),n={url:i?.[i.length-1]?.substring(0,40)};for(let[d,a]of e.searchParams.entries())n[decodeURIComponent(d)]=decodeURIComponent(a);return n}defineGptSlot(e){window.googletag.cmd.push(async()=>{e.slot=window.googletag.defineSlot(e.adUnitPath,e.slotSizes,e.divId).addService(window.googletag.pubads());for(var t in e.targeting)e.slot.setTargeting(t,e.targeting[t])})}sraPeek(){return this.requestStack[this.requestStack.length-1].sra}isSraStackFull(){return this.requestStack.length==2}queueRefreshAds(e){let t=e.filter(i=>i.refresh&&this.refreshTime);t.length>0&&setTimeout(()=>{this.requestBids(t)},this.refreshTime)}dispatchCustomEvent(e="standard",t={}){window.dispatchEvent(new CustomEvent("bidsFetched",{detail:{type:e,…t}}))}prebidRequestBids(e,t){return new Promise((i,s)=>{window.pbjs.que.push(()=>{window.pbjs.requestBids({timeout:window.prebidTimeout||1e3,adUnitCodes:e,bidsBackHandler:(n,d,a)=>{t(n,d,a),i(n,d,a)}})})})}amazonRequestBids(e){return new Promise((t,i)=>{window.apstag.fetchBids({timeout:900,slots:e},s=>t(s))})}registerPrebidAdUnits(){window.pbjs.que.push(()=>{let e=[];for(let t in this.adUnits){let i=this.getAdById(t);i.adUnitPath&&i.slotSizes&&i.bids&&e.push({code:i.adUnitPath,mediaTypes:{banner:{sizes:i.slotSizes}},bids:i.bids})}window.pbjs.addAdUnits(e)})}prebidConfig(){if(this.adConfig.cpmAdjustments){window.pbjs.bidderSettings=window.pbjs.bidderSettings||{};for(var e in this.adConfig.cpmAdjustments)window.pbjs.bidderSettings[e]={bidCpmAdjustment:i=>i*(+this.adConfig.cpmAdjustments[e]||1)}}let t={consentManagement:{gdpr:{cmpApi:"iab",allowAuctionWithoutConsent:!1,timeout:3e3},usp:{timeout:100}},userSync:{userIds:[],filterSettings:{iframe:{bidders:"*",filter:"include"}}},priceGranularity:{buckets:this.adConfig.buckets?this.adConfig.buckets?.map(function(i){return i.precision=+i.precision||2,i.min=+i.min||0,i.max=+i.max||20,i.increment=+i.increment||.05,i}):[{precision:2,min:0,max:20,increment:.05}]},useBidCache:!0};return this.adConfig.unifiedId&&!this.adConfig.loadIdentityHub&&(t.userSync.syncDelay=this.adConfig.syncDelay||5e3,t.userSync.userIds.push({name:"unifiedId",params:{url:"//match.adsrvr.org/track/rid?ttd_pid="+this.adConfig.unifiedId+"&fmt=json"},storage:{type:"cookie",name:"pbjs-unifiedid",expires:60}})),f&&(t.schain={validation:"strict",config:{ver:"1.0″,complete:1,nodes:[]}},window.pbjs.setBidderConfig({bidders:["appnexus","grid","ix","pubmatic","rubicon","triplelift"],config:{schain:{config:{ver:"1.0″,complete:1,nodes:[{asi:"fabrik.com",sid:f,hp:1}]}}}})),t}};function g(o,e){try{o.googletag=o.googletag||{cmd:[]};var t,i;googletag.cmd.push(function(){t=googletag.defineOutOfPageSlot(e,googletag.enums.OutOfPageFormat.INTERSTITIAL),t&&(t.addService(googletag.pubads()),googletag.pubads().addEventListener("slotOnload",function(s){t===s.slot&&console.log("interstitialSlot CALLED")})),i=googletag.defineSlot(e,[1,1],"static-interstitial").addService(googletag.pubads()),googletag.pubads().enableSingleRequest(),googletag.enableServices(),googletag.display(i)})}catch(s){console.log("INTERSTITIAL ERROR: ",s)}}var{adConfig:h,interstitialPath:b}=deps,u=class{constructor({adConfig:e,interstitialPath:t=null,loadIdentityHub:i}){e.loadIdentityHub=i,this.adConfig=e,this.gpt(),t&&(this.interstitial(t),g(window,t));let s=this.configurePrebid();this.loadAds(s)}gpt(){var e=document.createElement("script");e.src="https://securepubads.g.doubleclick.net/tag/js/gpt.js",e.async=!0,document.body.append(e)}interstitial(e){g(window,e)}configurePrebid(){let e=new r(h);return e.setConfig(),e}loadAds(e){c(e)}};window.fabrikAdInit=({loadIdentityHub:o=!1})=>{new u({adConfig:h,interstitialPath:b,loadIdentityHub:o})};})(); ]]>{var{consentWithAds:m,shouldImmediatelyConsent:p}=deps;function o(a){let n=m||a?.consentWithAds;function e(){!n||window.fabrikAdInit(a)}function d(){window.admiral=window.admiral||function(){(admiral.q=admiral.q||[]).push(arguments)},window.admiral("after","cmp.loaded",t=>{t.tcData.gdprApplies&&!t.consentKnown?window.admiral("after","cmp.updated",e):e()})}document.readyState!=="loading"?d():window.addEventListener("DOMContentLoaded",t=>{d()})}p&&o({loadIdentityHub:!1});var{consentWithAds:w}=deps,v=()=>{var a={},n=n||{};n.que=n.que||[];var e=e||{};e.cmd=e.cmd||[];var d=!1;a.jsLoaded=function(){t()};var t=function(){d||(d=!0,o({loadIdentityHub:!0,consentWithAds:w}))};setTimeout(t,100);var s=window.location.href,u="//ads.pubmatic.com/AdServer/js/pwt/160382/3542″,c="";if(s.indexOf("pwtv=")>0){var f=/pwtv=(.*?)(&|$)/g,r=f.exec(s);r.length>=2&&r[1].length>0&&(c="/"+r[1])}var i=document.createElement("script");i.async=!0,i.type="text/javascript",i.src=u+c+"/pwt.js";var l=document.getElementsByTagName("script")[0];l.parentNode.insertBefore(i,l)};v();})(); ]]> { // browser_scripts/megamenu_loader.js var megaMenuLoader = () => { const megaMenus = document.querySelectorAll("[data-mega-menu]"); megaMenus.forEach((menu) => { menu.addEventListener("click", (e) => { if (e.target.dataset.megaMenuMain) { e.preventDefault(); } menu.querySelector("ul").classList.toggle("inactive"); menu.querySelector("ul").classList.toggle("active"); }); }); }; megaMenuLoader(); })(); //# sourceMappingURL=megamenu_loader.js.map ]]> { // browser_scripts/pages_toggler.js var megaMenuLoader = () => { const pagesToggleButton = document.querySelector("[data-pages-toggle-btn]"); if (pagesToggleButton) { pagesToggleButton.addEventListener("click", () => { const pagesSubMenu = document.querySelector("[data-pages-sub-menu]"); pagesSubMenu.classList.toggle("active"); }); } }; megaMenuLoader(); })(); //# sourceMappingURL=pages_toggler.js.map ]]>

Source
Ivanka Trump