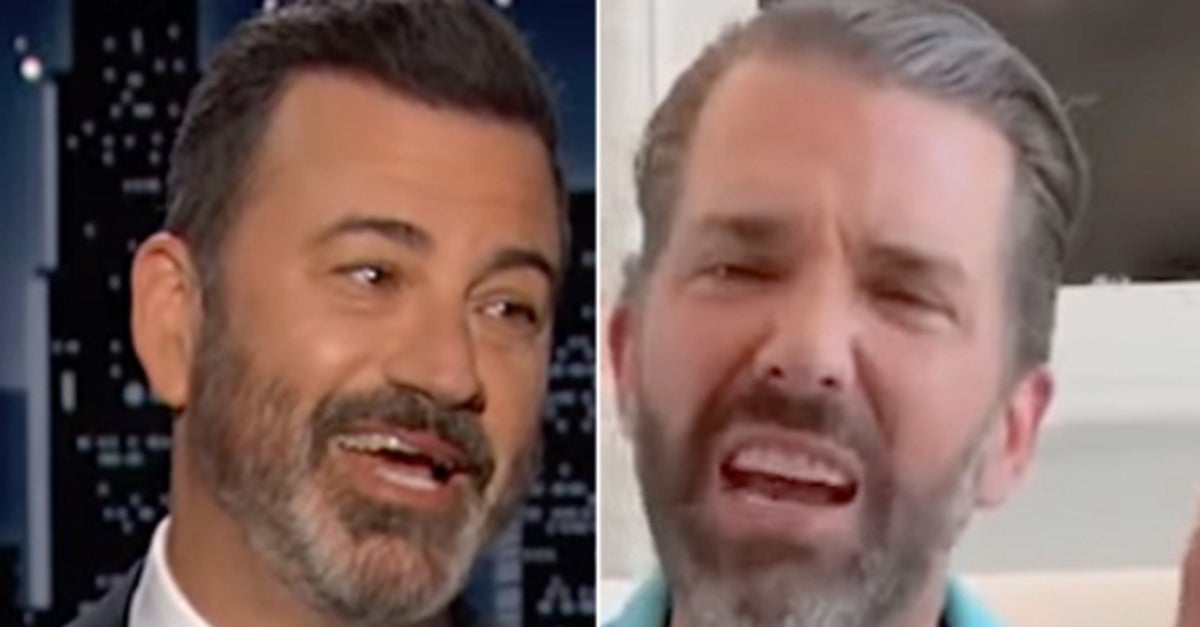 The son of the former president, whom Kimmel deemed the "fraudigal son," released a video attacking President Joe Biden for visiting Ukraine earlier this week, and compared him to Trump.
"Remember when Trump visited Afghanistan on Thanksgiving?" he asked. "I do ― because I showed up for Thanksgiving dinner and my father wasn't there."
Kimmel couldn't help but laugh at that one.
"I'm gonna go out on a limb and guess that wasn't the first time that happened," he said. "I'm guessing there is a lot of Don Jr. pulling on the wishbone himself."
See more in his Wednesday night monologue: